This post contains affiliate links, we'll earn compensation if you make a purchase using them at no additional cost to you 😊
The Unagi Scooter, sometimes known as the Model One, has both lovers and critics. Therefore, this Unagi Scooter Review has both sweet and sour feedback, so hold your seats.
I was also eager to test out the scooter and judge its performance because it has a premium appearance and best-in-class simplicity-of-use features.
The Unagi Model One, a well-functioning electric scooter, is a pleasure to ride, but that isn't really the primary issue.
The key question to ask is whether this scooter is worth the high price or not. So, let's quickly take a tour of the details until we get a verdict. So, shall we?
Overview: Unagi Scooter Model One
The sleek and reminiscent Unagi Scooter Model One is the one that put Unagi scooters on in the market as the game-changer in the electric scooter industry.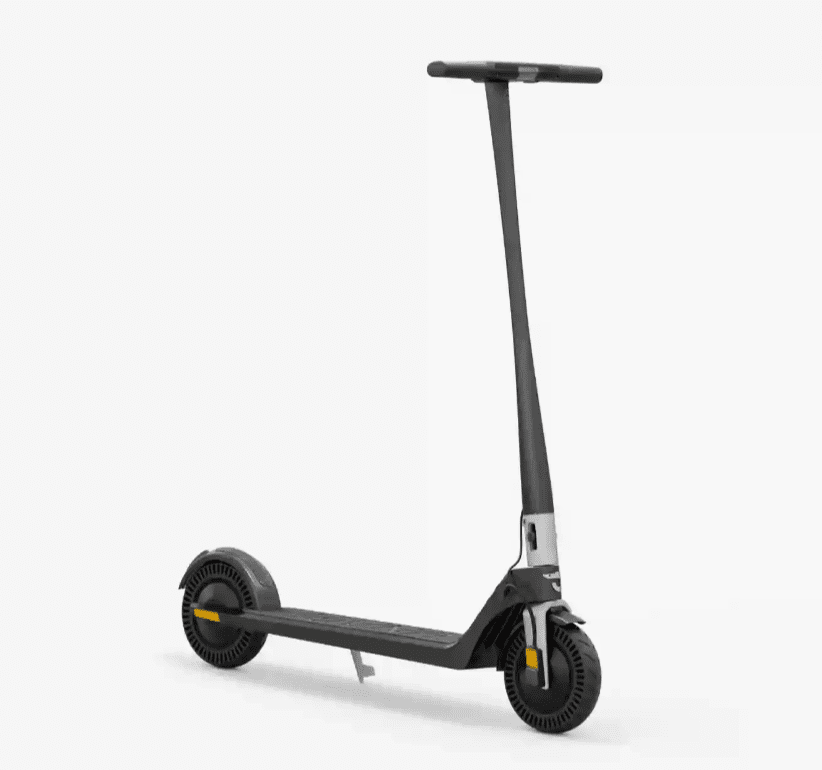 This model is a classic, and the model was updated in 2023 with more advanced specifications to provide better reliability. It is known as one of the most effortless electric scooters to be used.
It is made with the most exotic materials, and you get what you expect from the scooter. Nonetheless, I recommend going through the full review of the Unagi Scooter Model One for a better understanding.
Who Should Use It?
Adults looking for a stylish commuting scooter for short trips can consider the Model One. Although it promises comfort, aesthetics, and safety, a scooter like this isn't for those seeking excitement.
Hence, if you're searching for a thrill-seeking scooter, I do not recommend the Model One as an option because it cannot tolerate being pushed on or off hills and most definitely doesn't like rough terrain or deep floods.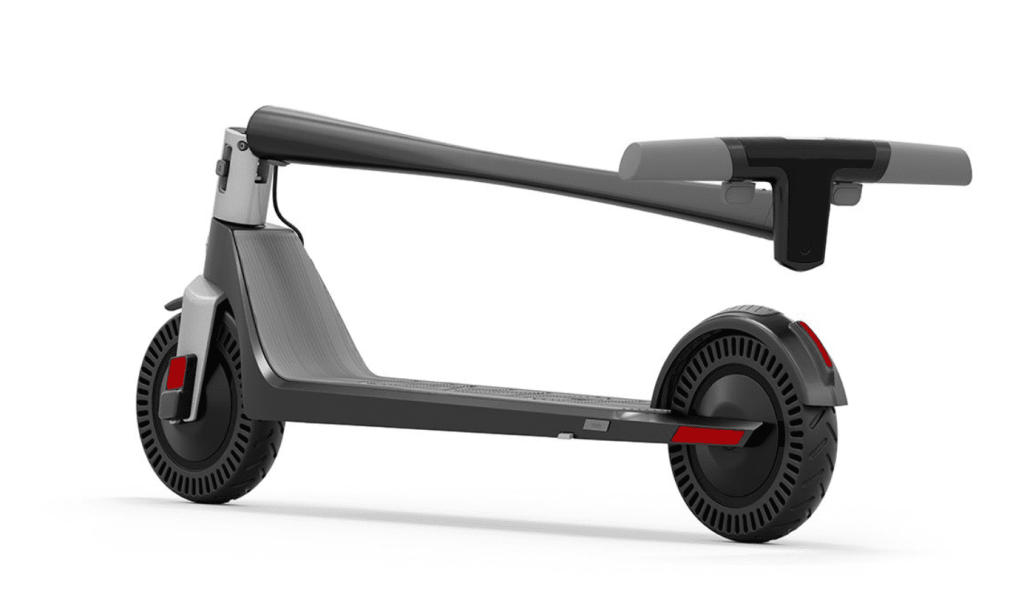 Pricing – Does it provide value for money?
The Unagi Model One definitely has the appropriate appearance. It's a stunning scooter that originates a unique level of aesthetic brilliance that costs $990.
In other words, this scooter is for you if you're an authentic aesthete. And the cost supports that.
Let's admit it, the Model One isn't the most affordable electric scooter (it costs roughly twice as much as the standard model). But are good looks everything?
The subject of the Model One's value for money becomes more important when comparing it to other equally priced scooters.
The Model One doesn't have as much range as some of its rivals, and other scooters, like the Ninebot Max, are typically more comfortable for lengthy rides.
Key Differences: Unagi Model One Single Motor E250 & Dual Motor E500
Undoubtedly, the dual-motor E500 has double the power of the single-motor E250.
The plus point of a dual-motor scooter is that you can switch back to being a single motor, turning the dual motor mode off. The same can't be said about the E250, as an originally single motor cannot be changed to a dual motor.
However, things happen with twice the speed with the dual-motor Model One E500 scooter compared to the E250.
Plus, it handles the steeper inclines and hilly terrain better than E250, as the E250 grumbles when you ride on an incline or uneven terrain.
Technical Specifications
The below table is a detailed representation of the technical specifications of the Model One Unagi Scooter, which includes all the parameters that help an electric scooter become one.
Let's take a look below: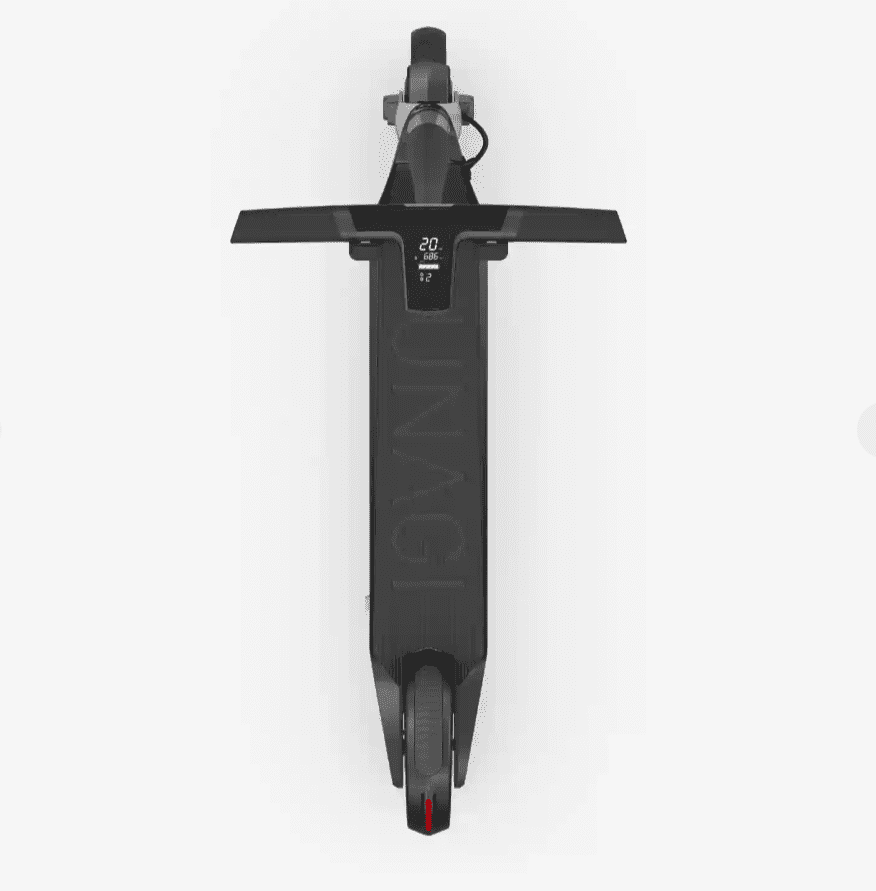 | Parameters | Specifications |
| --- | --- |
| Suitable for | Adult Users |
| Suitable Terrain | Urban Terrain |
| Portability | Foldable Frame |
| Product Weight | 23 lbs |
| Rider weight capacity | 275 lbs |
| Tire set size | 7.5 Inches |
| Tire Material Type | Solid Rubber Tires |
| Top Speed | 17 Mph |
| Maximum Range | 15.5 Miles |
| Maximum Inclination | 6% |
| Charging Time | 5 Hours |
| Suspension | No Suspension |
| Braking System | Foot Brakes |
| Miscellaneous Features | LED Display, Battery System, LED Lights, Waterproof Certified. |
Pros and Cons: Unagi Scooter
The following are the Pros and Cons of the Unagi Scooter Model One that give you a clear picture of the electric scooter:
| Pros | Cons |
| --- | --- |
| It is among the most lightweight electric scooters. | The Model One scooter performs poorly on hilly roads and rough terrain. |
| The scooter is made with an elegant and sleek design. | The suspension score of the Unagi Model One is not appealing. |
| It is built with high-quality materials and structure. | – |
| The scooter's tires are puncture-proof. | – |
| It provides smoother acceleration. | – |
Design & Features of Unagi Scooter
Factors such as Handlebars, frame, deck, wheels, durability, loading capacity, portability, and many significant others make the Unagi scooter the greatest of all time and play a giant role in making the scooter stand out.
Hence, below, I have mentioned them individually to help you understand them a little more than just their name.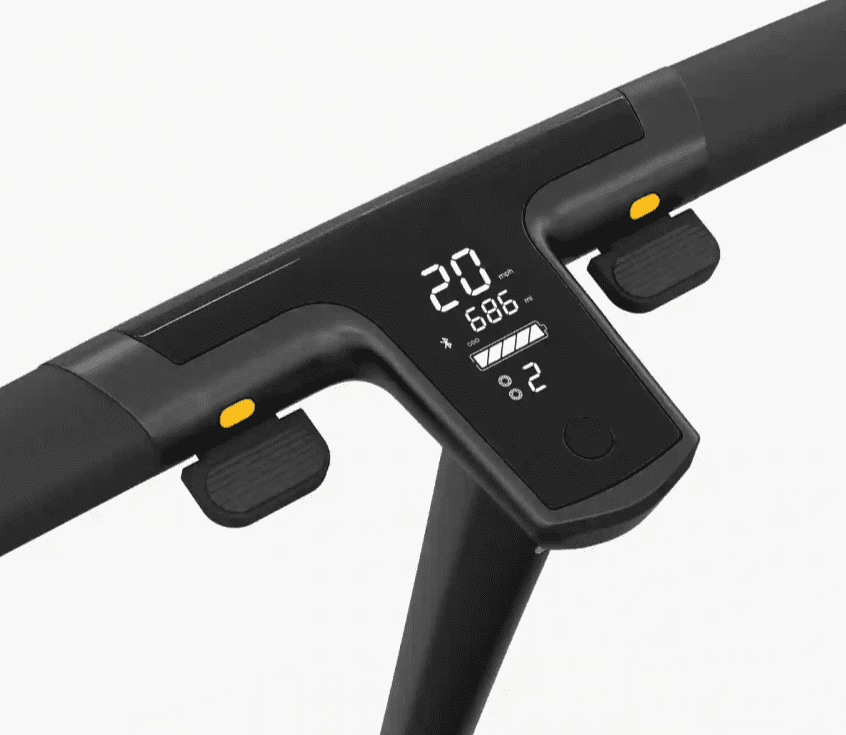 1. Handlebars, Frame, and Deck
This scooter is full of great features and design in each of its parts. Take the scooter's handlebars, for example. They are made of magnesium alloy and are absolute beauties.
Moreover, the whole framing of the scooter is made by TORAY, one of the industry's top fiber producers. Now about the deck, I can proudly consider them one of the widest decks ever made in electric scooters.
To round it all up, the scooter offers many treats in just one piece of vehicle. So, if you plan to get one for you, I'm sure it will fulfill your expectations.
2. Wheels
Have you ever attempted to repair a damaged scooter tire's inner tube?
The solid rubber tires of the Unagi are puncture-proof. Many people would appreciate the worry of a mid-commute blowout being removed.
Additionally, the scooter feels responsive to the road thanks to air pockets that are dispersed around the circle of the tires and provide shock absorption.
3. Durability
Unagi has invested a lot of its skills and time in designing and manufacturing the scooter in the best way possible. You can also call this scooter the Ferrari of electric scooters with its refined and glossy finish and carbon fiber material.
The lithium-ion batteries, wet terrain protection, hub motors, etc., make this scooter a combination of durable features. The build quality can be felt while riding this scooter if you don't believe its looks.
It doesn't matter which model you use; E250 or E500 with dual-motor have the same monitoring system, which helps the scooter prevent overheating the battery to ensure it lasts longer.
4. Loading Capacity
The Model One weighs about 26 lbs, making it portable. But don't allow your concern over flimsiness to deter you; the Model One doesn't feel fragile.
This is partly a result of its carbon fiber stem, which contributes to weight reduction and allows the stem to be narrow without sacrificing durability.
The maximum rider weight is 265 lbs, and it goes without saying that the Model One finds it difficult to reach top speeds if the rider is on the heavier side of the scale.
5. Portability
The quickest and smoothest foldable mechanism is the Unagi Model One's biggest highlighting feature. All you have to do is push the button at the bottom of the stem, fold it, and wait for it to click.
This welcome feature gives it smoother portability without much hassle. So, even if you feel like maneuvering the scooter in your other vehicles, just click the stem button and carry it anywhere.
Although, there's still one drawback to this scooter: the scooter's handle doesn't fold and is built in the outward direction.
6. Assembly
The Unagi Scooter is 90% built, like most electric scooters. It only needs to be unfolded and fitted to the handlebars.
There isn't a lengthy signup or activation process, which may please you. It is ready to use straight out of the package. a quick and effective assembly process
7. Command Center Display
The speed, dual/single motor status, odometer, the number of "bars" left on the battery charge, plus your riding mode are all displayed on the properly positioned display.
When riding on a sunny, bright day, there's minimal need to squint due to screen reflections due to the panel being clear. The elongated power button is located underneath the command center.
Although it has a much less modern aesthetic than an iPhone, it indicates the same information as devices with LED screens.
8. Support Kickstand
This scooter wins the title of having the most seamless and integrated kickstand. It is located on the left side of the scooter and can be quickly used when you need to park it.
Also, don't think just because it's a stand, it is any less stylish than the other parts of the scooter. Moreover, it is so well hidden because of the wide deck that it cannot be seen without paying attention to the scooter's bottom.
Its strength and portability make the scooter stand firmly without shaking the scooter even a bit.
9. Waterproof Certified
The scooter is certified with IP54 waterproof rating and is well-protected from water splashes from any side.
However, I still recommend not taking the scooter out in heavy rain as it might stay stable in a few splashes, but I cannot say the same about heavy rains.
As an electric scooter user, you should note one thing that waterproof ratings are not always reliable and can be beaten in heavy rains.
10. Smart Battery System
The global electronics giant LG provides the battery that this scooter has. hence, you can rest assured that the batteries last longer and are easily replaceable. That's why the Model One Unagi scooter is called the low-maintenance electric scooter of all time.
Its only drawback is that its accurate battery status cannot be checked on your smartphone as it doesn't have a smartphone app.
Performance
Model One does not include suspension. This has certain benefits, such as making the scooter extraordinarily light and requiring less maintenance, but the ride experience is poorer on bumpy roads compared to other scooters with suspension.
The Model One's absence of suspension is partially balanced by its ribbed tires, which function well as shock absorbers. The fact that they are puncture-proof is one of the main selling points, which should make you sigh with relief.
On smooth asphalt terrain, the Unagi performs admirably despite its poor shock absorption. Additionally, the ergonomics, rubber handlebar grips are soft on the hands and comfy.
Plus, the factors such as speed, Range, Hill Climbing Capacity, Brakes, and Charging Time make this E-scooter's performance smoother and hassle-free.
Warranty Policy
Now, hold your seat as you will stumble upon the best and most beneficial warranty in the history of electric scooters.
Also, we cannot go forward without mentioning the post-purchase support the scooter offers.
The Unagi scooters offer a warranty of twelve months. Moreover, the users can receive a brand new Unagi scooter if your scooter gives them any trouble in the first three months.
Plus, if you think the Model One is not the right scooter for you, the Unagi scooter offers a money-back policy of thirty days.
Related Reads:
Final Verdict: Is Unagi Scooter Worth?
Sold at $990, the Unagi Scooter is not a cheap electric scooter, as you can get these features in other less-costly electric scooters as well. Also, if you need an electric scooter within your budget, this scooter is not for you.
However, the Model One still stands high with its durability and sleek design, which resembles Apple products. It looks like a premium e-scooter even from far and gives you that classy feeling that premium products offer.
Moreover, not only looks, but it also provides you with good battery life and fast charging, so that's a plus point.
Lastly, I recommend making a wise decision as everything depends on your needs, preferences, and budget in the end.
FAQs
How long can the Model One Unagi Scooter last?
The Unagi team does claim that the Model One can do 15.5 Miles on a one-time charge. However, it all depends on different variables, such as the rider's weight, riding modes, and favorable weather conditions.
Should you leave an electric scooter to charge overnight?
It all depends on how much your electric scooter needs to charge fully. If your electric scooter needs charging for about 8 hrs or more, then you can leave it on charge overnight without worrying about it.
In which countries are Unagi scooters available?
Currently, Unagi scooters are not available in countries other than the U.S. However, they are available nationwide in the U.S. in about 48 States except for Hawaii, Alaska, and US Territories.