RIDE SMARTER
Electrify your bike in 30 seconds
NO TOOLS, NO HASSLE, JUST SIMPLICITY...



Electron Wheel Rated #1 by eBike Enthusiasts
An all-in-one solution for converting your traditional bicycle into an electric, pedal-assist bike. The Electron Wheel contains a powerful motor, smart & intuitive sensors, and an efficient battery that delivers plenty of kick to transform your ride. Just replace your existing front wheel and experience your bike in a whole new way. Really, it's that simple.
All-In-One Solution
The Electron Wheel fits most bikes with rim brakes, and doesn't need any wires or throttles to operate. Just use your bike like you always have, but enjoy the ease of a pedal assist experience. You'll be hooked after experiencing how the wheel neutralizes most hills and allows you to commute without breaking a sweat.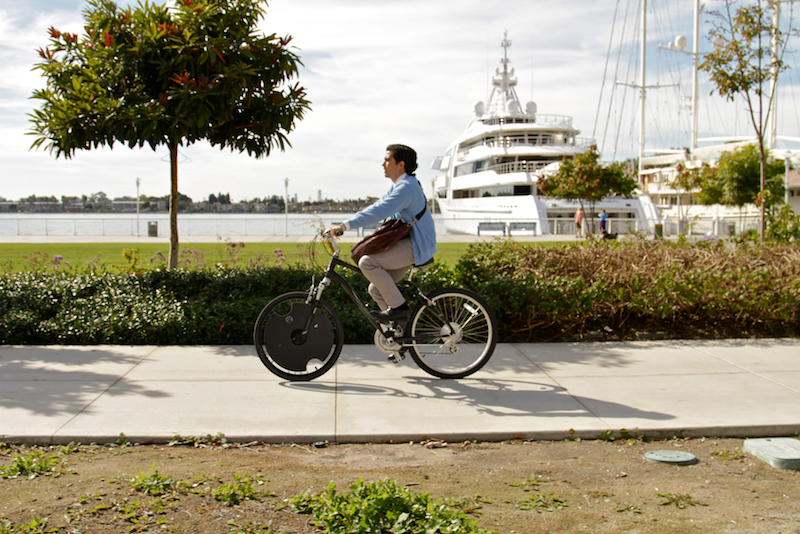 Easy Installation
Mounted on your bike's front fork, the Electron Wheel is a breeze to install and takes most users around 30 seconds. You won't need any tools or knowledge of your bike's gearing to install, just a smartphone to connect with our app. After attaching the wheel's wireless pedal sensor, you're ready to ride.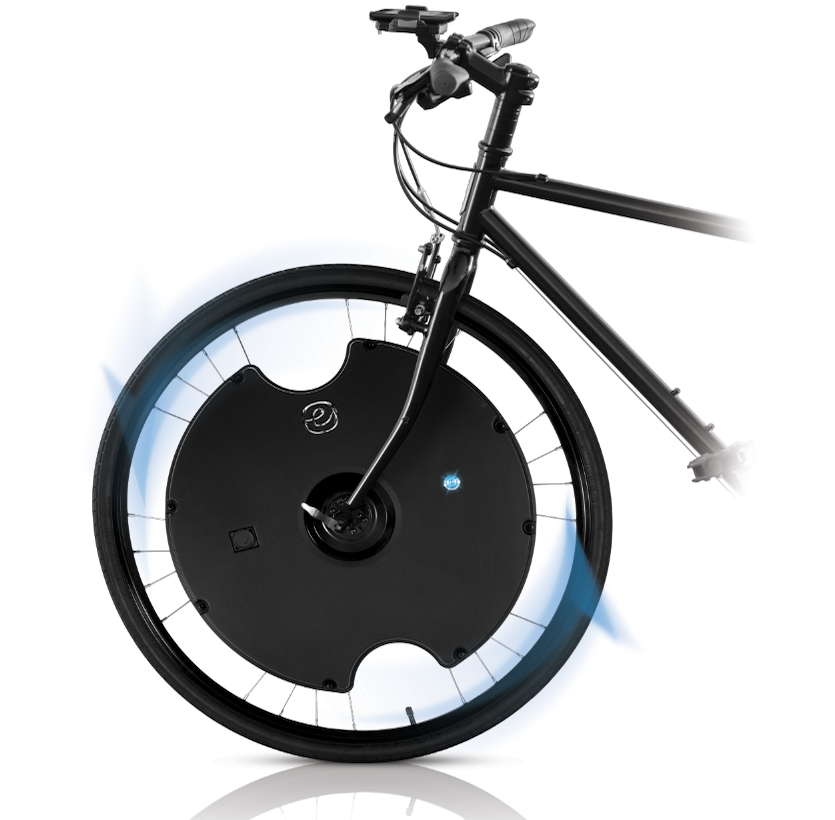 Seamlessly Integrated
We've learned some users love connectivity to our Electron app, while others will prefer to ride without it. That's why we've engineered an app that lets you choose whether or not to use its features like distance and speed tracking, battery life readouts, assist levels, and ride mapping. If those aren't for you, just calibrate your wheel once, and then enjoy the wheel free from any device. Also, enjoy the benefits of automatic firmware upgrades to make sure your wheel is always up to date.