This post contains affiliate links, we'll earn compensation if you make a purchase using them at no additional cost to you 😊
Unicycles are still a new category for many people, and there isn't enough awareness about them either. Hence, choosing the best electric unicycle can be tricky when many brands claim to be the best.
Moreover, if you are looking for a new way to commute, you must be aware of factors such as budget, performance, top speed, maximum range, and, most importantly, your needs.
Therefore, we thoroughly researched some of the top-rated brands and chose the best electric unicycles available in the market. Plus, I've covered all the factors mentioned above with each EUC Listed below.
Also, to give you a heads-up, the King Song 16X is the game changer in the EUC category and is highly reliable. But don't forget to check out other options because they are no less than a masterpiece.
So, Without any further delay, let's take a look at the details!
Top 10 Highly-Reviewed Electric Unicycles: According to people's choices
If you are in a rush, we have created this chart for you to evaluate these unicycles based on their ratings. Here you go…
| | | | |
| --- | --- | --- | --- |
| Sr.No | Electric Unicycles | Best for | Top Speed |
| 1 | King Song 16x | Advanced features | 31 mph |
| 2 | Gotway MSX Pro | Optional motor type | 37 mph |
| 3 | Inmotion V10/F | Overall performance | 25 mph |
| 4 | Gotway Tesla V2 | Easy controlling | 30 mph |
| 5 | Veteran Sherman Max | Heavy riders | 45 mph |
| 6 | Begode MCM5 | Rugged commuting | 27 mph |
| 7 | Begode Master | Dual battery options | 60 Mph |
| 8 | Veteran Patton | Top Speed | 70 mph |
| 9 | King Song 18S | Off-road adventures | 30 mph |
| 10 | Gotway MSuper X MSX | High-power motor | 35 MPH |
After previewing our top 10 best electric unicycles, here you can check out the entire list explaining the unicycles and their key features.
Let's take a look at them below:
1. King Song 16X (Best for advanced features)
Top speed: 31 MPH
Range: 60 miles
Weight: 265lbs
Motor: 2200 W
Charge Time: 14h
Warranty: 12 months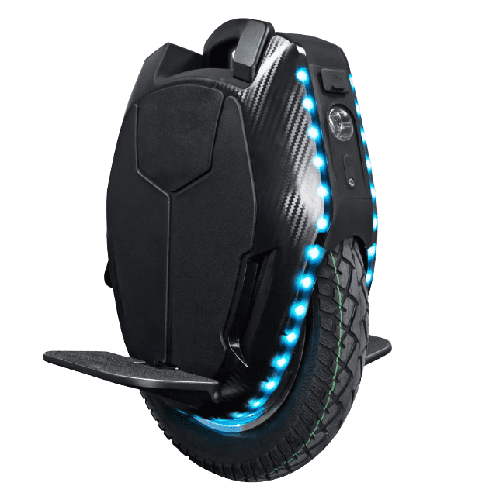 The King Song 16X is an updated version of the predecessor King Song unicycle models.
It is said to be the next generation of electric unicycles. Its ergonomic design and top-class features are worth every penny you spend on it.
Furthermore, it has dual charging support, making it durable. The company has changed the scooter regarding the firmware and the unicycle controller.
Riding this unicycle in heavy rains is not recommended, even if it is water-resistant. The King Song 16X is light in weight but stable in durability.
2. Gotway MSX Pro (Best for Optional Motor Type)
Top speed: 37 MPH
Range: 60 miles
Weight: 325lbs
Motor: 1800 W
Charge Time: 6-8 hours
Warranty: 12 months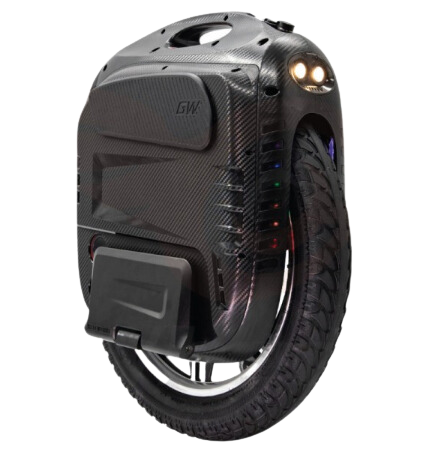 The Gotway MSX Pro is also known as MSuper Pro.
There are two types of this e-scooter, which are 2500W motors and 2000W motors.
The unicycle with a 2500W motor is best for climbing hills or on inclined roads, whereas the unicycle with a 2000W motor is better on smoother roads with a little bit of speed.
The pedals are made with better grip and with more security to help in faster rides. It is fully protected for water resistance with the help of wheel housing and a retractable handle chamber.
3. Inmotion V10F (Best in overall performance)
Top speed: 40 MPH
Range:  59 miles
Weight: 264 lbs
Motor: 2000 W
Charge Time: 2.5h
Warranty: 12 months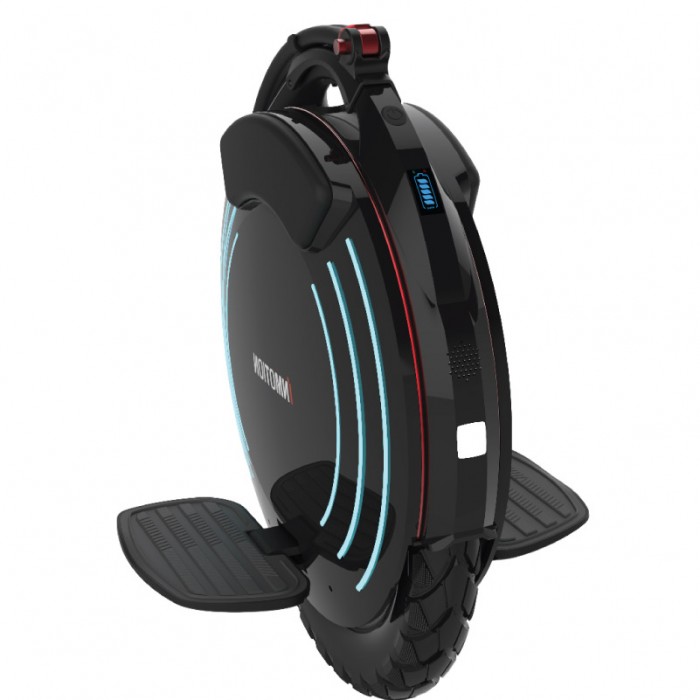 The Inmotion V10F is created with a stunning design and pattern. It gives good performance, range, and speed for such an affordable price.
This unicycle balances itself, an upgrade from the competitor wheels in the market. It has a more extended range, higher speed, and a more powerful motor than the V10 version.
'The bigger the tire, the better the stability; this phrase fits perfectly for the Inmotion V10F as its tires are 16*2.5". That makes them more comprehensive and stable.
4. Gotway Tesla V2 (Best for easy controlling)
Top speed: 30MPH
Range:  40-50 miles
Weight: 264 lbs
Motor: 1020W
Charge Time: 2.5h
Warranty: 12 months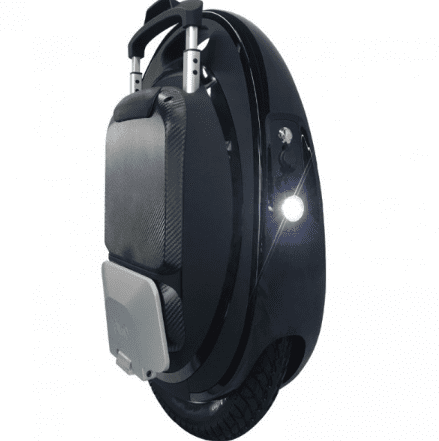 The Gotway Tesla V2 has power-packed features like its powerful motor and high-speed capability.
With an improved controller and easy maintenance, the Tesla V2 has made astonishing improvements under its firm cover.
Tesla V2 comes with a fast charger which only needs 2 hrs to charge up to 80%. The maximum load it can take is up to 300 lbs. Battery capacity of up to 1020 Wh is powerful enough to last longer.
5. Veteran Sherman Max (Best for Heavy Riders)
Top speed: 40 MPH
Range: 100 MILES
Weight: 330 LBS
Motor: 2000 W
Charge Time: 6 to 8 Hours
Warranty: 12 months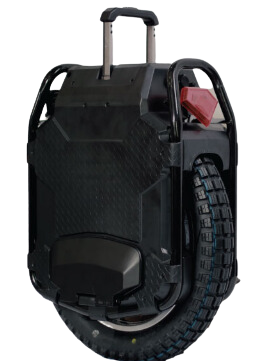 The Veteran Sherman is here to change your perspective about unicycles. It can carry a heavy rider so quickly that you will be stoked. It only takes 6 hours to charge fully with its fast charger.
The veteran Sherman has been called the fastest electric unicycle till now. The maximum range of the veteran Sherman is up to 128 miles, with a weight of about 180 lbs.
This unicycle is impressive and has different speed modes to help you ride in other conditions. It's made with utmost comfort for the users.
6. Begode MCM5 V2 (Best for Rugged Commuting)
Top speed: 27 MPH
Range: 60-70 miles
Weight: 330 lbs
Motor: 1500W
Charge Time: 6 to 8 Hours
Warranty: 12 months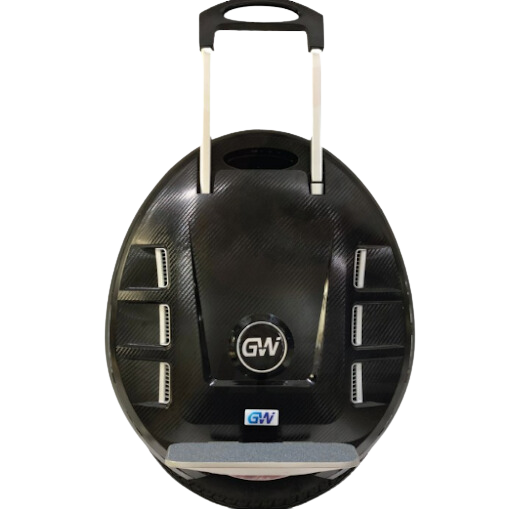 The Begode MSM5 V2 has all the potential features a suitable electric unicycle needs. You cannot use the Begode MSM5 V2 on sturdy roads, but it's a master in all types of commuting.
This wheel is closer to being called an all-rounder. Like any other vehicle, it has some flaws that you may find unnecessary.
7. Begode Master (Best for Dual Battery Options)
Top speed: 60MPH
Range: 60-70 miles
Weight: 265lbs
Motor: 2400W
Charge Time: 6-8 hours
Warranty: 12 months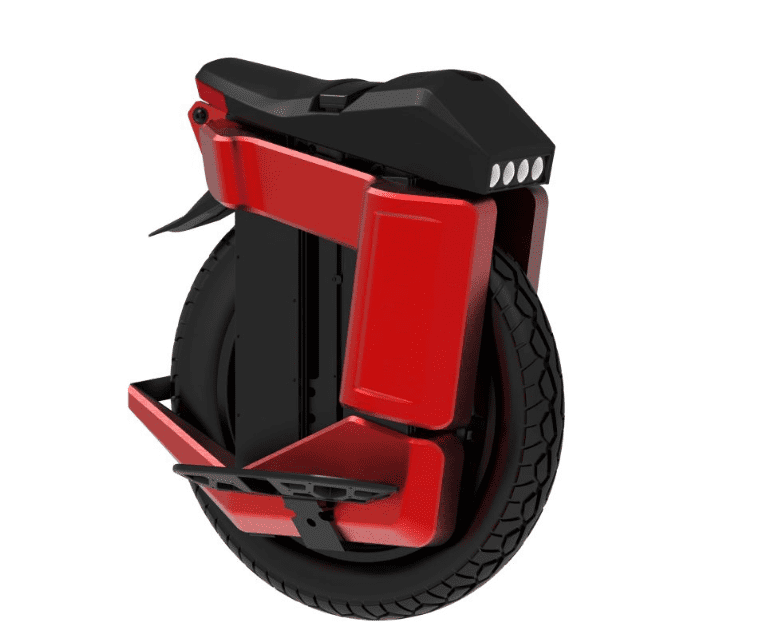 The Begode master will be a highly acknowledged and top-performing electric unicycle in 2022. It is fast enough to make its appearance as the fastest unicycle in the world.
With two battery pack options mentioned in the features below, it can gain its customer's trust again.
Because of the two battery options, it's safe to say that the Begode Master is backed with an all-new set of features to ace the market and make a decisive breakthrough.
8. Veteran Patton (Best For Top Speed)
Top speed: 70MPH
Range: 70 miles
Weight: 265 lbs
Motor: 2220Wh
Charge Time: 4 to 5 Hours
Warranty: 12 months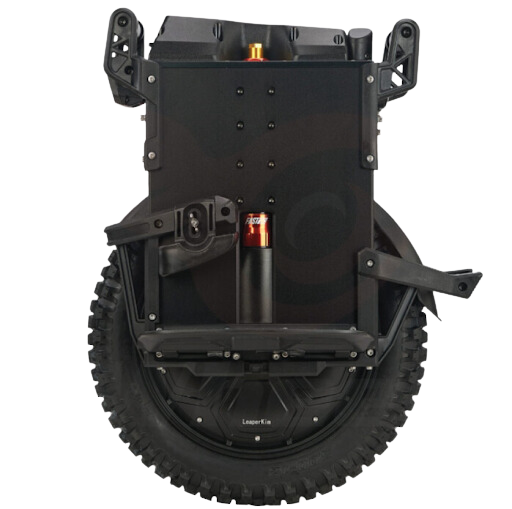 The brand-new Veteran Patton is both the first 16″ Unicycle and our first 126V Electric Unicycle within the Veteran range.
You receive a quick and torquey vehicle for any kind of riding, whether on the road, on the trail, or simply both, when the 3000W motor is paired with it.
The Patton takes inspiration from its predecessor and adopts the Sherman-S's fork suspension, allowing you to fine-tune its shock absorbance.
9. King Song 18S
Top speed: 30 MPH
Range: 60-70 miles
Weight: 250 lb
Motor: 1680Wh
Charge Time: 5.5 hr
Warranty: 12 months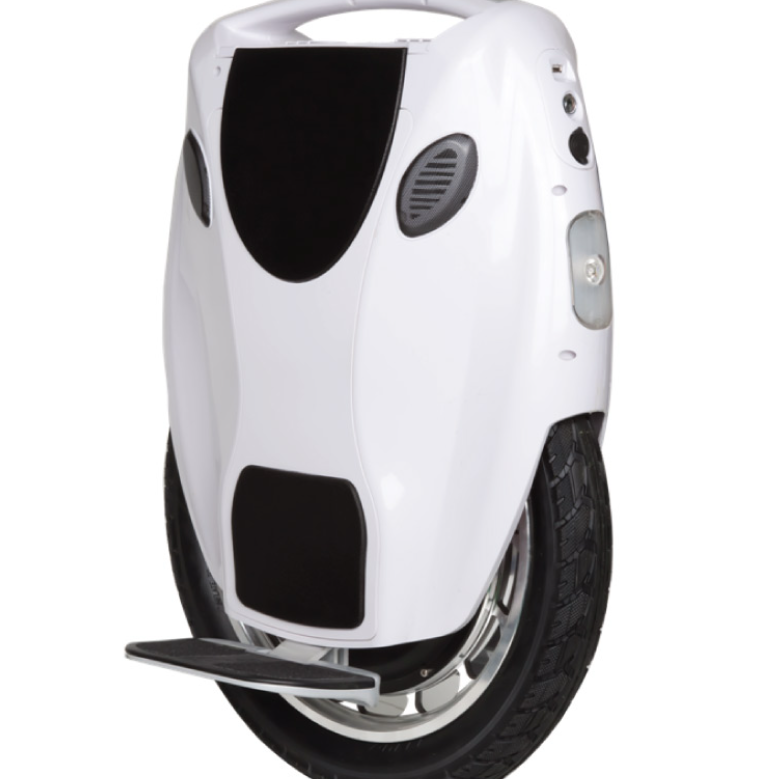 If you're feeling like going on an off-road adventure, then this King Song 18S unicycle is the best option for you. It has more range than a normal electric unicycle, that's why it is one of the popular choices.
Two battery options are available for this unicycle: 1680Wh and 840 Wh. With this battery, this unicycle has an approximate range of 70 miles. The cruising speed of this unicycle is 30mph, and it is because of its 1500 watts motor.
The 30mph speed will only unlock after you complete 620 miles which ensures that you're confident and comfortable on this unicycle.
10. Gotway MSuper X MSX (Best For high power motor)
Top speed: 35MPH
Range: 60 miles
Weight: 325 lbs
Motor: 1600Wh
Charge Time: 3.5 Hours
Warranty: 12 months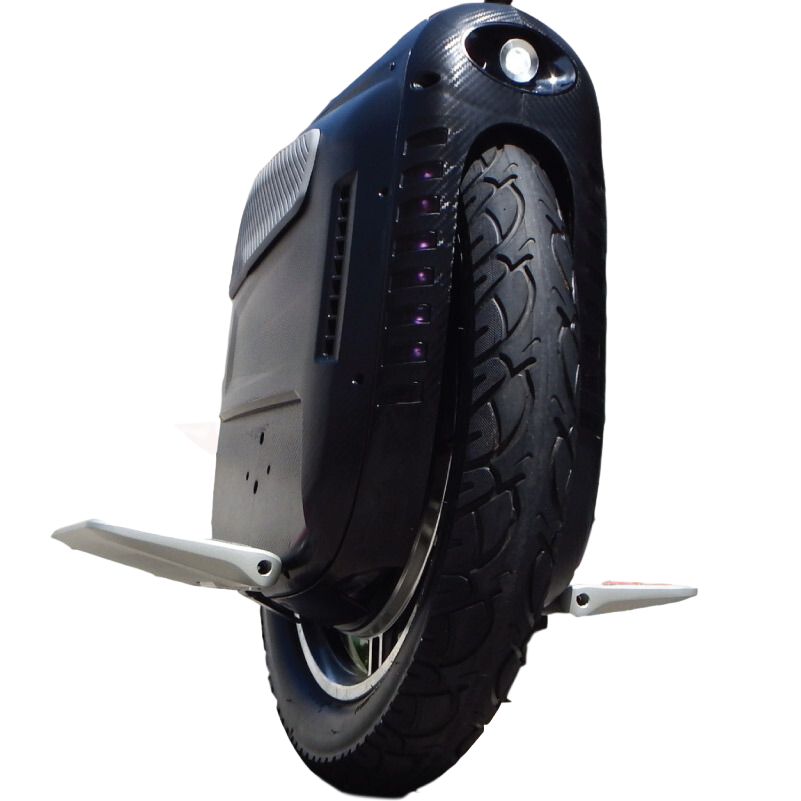 The 18′′ Electric Unicycle from Gotway has gone through four variations, with the MSX being the most recent.
The old model, Gotway V3S+, is the first 84V premium-performance wheel available in the previous 2017-2018 versions. It had a top speed while cruising that could reach up to 30 MPH, a 1600Wh battery to enable a maximum of sixty miles of range, plus a built-in handle.
With MSX, a rider that needs it all, the Gotway MSX Pro (also known as the MSuper Pro) provides two motor options and a wide range of amenities.
You'll adore whatever the MSX Pro offers regardless of whether you climb hills or cruise quickly across flat land. It also includes various advanced features, including great speakers and lights.
11. Inmotion v8
Top speed: 21 MPH
Range: 38 Miles 
Weight: 265lb
Motor: 800 W
Charge Time: 4.5 hours
Warranty: 12 months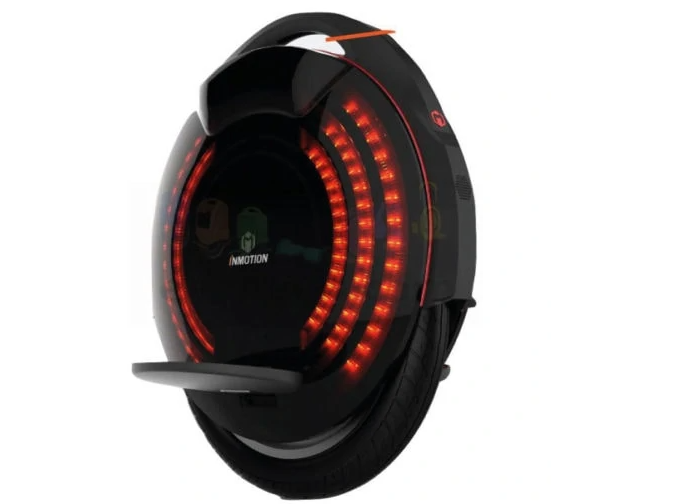 Inmotion V8 is also known as Solo Wheel Glide 3, it offers enough speed and range for beginners. Even on the ground, the speed peaks at 18mph, which is as fast as any scooter rider should go for safety reasons. The Battery capacity is 480wh which gets you 20-25 miles of range. It takes time to charge up to 1 ½ hr to get to 80%
I really liked the other features like apps. With the app, you can control the LED ring on the side of the wheel. You can modify your own mood lighting effect
12. Gotway Monster V3
Top speed: 40 mph
Range: 70 miles
Weight: 286 lbs
Motor:  3000W
Charge Time: 6-8 Hours
Warranty: 12 months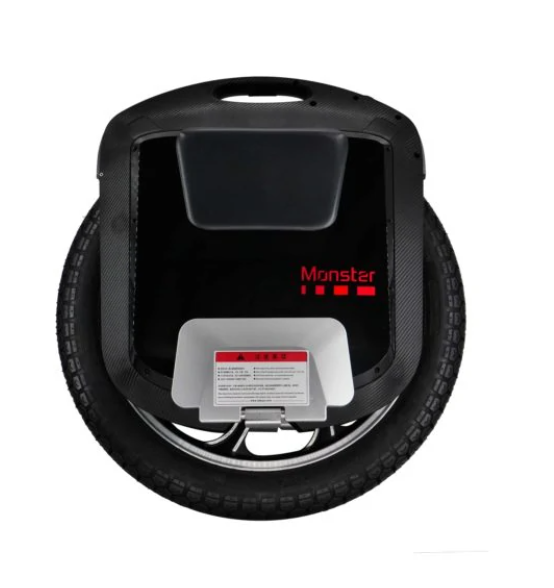 If you are looking For a fast, Smooth ride, then here is the electric Scooter for you i.e. Monster V3. It comes with both 2400 wh and 1845 wh battery capacity. They give an extremely impressive range of up to 74 miles with a 70 kg rider going at 20 km/hour speed. The upgraded 2000-watt motor also offers high speed.
The V3 is equipped with a huge 22-inch tire, which gives the smooth ride experience. A big tire can maintain its stability over a wide variety.
A lift switch located under the handle prevents the motor from starting while you are picking the wheel up to climb stairs or over curbs. Additionally, there are embedded twin 5W Bluetooth speakers so you can listen to your favorite music from your phone while the headlight is brighter.
13. INMOTION V14 Adventure
Top speed: 68.35 Mph
Range: 70 miles
Weight: 286 lbs
Motor:  4000W
Charge Time: 6-8 Hours
Warranty: 12 months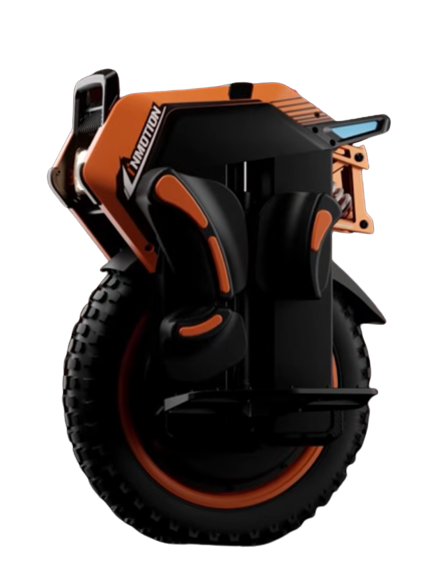 This new off-roading beast, INMOTION Adventure Unicycle, is packed with powerful features and a massive motor power of 4000W.
Generally, where all the personal mobility vehicle lose, beasts like this one rises and conquers all types of terrain while providing a top speed of 68.35 mph and 75 miles of maximum range.
Moreover, despite being a bit heavy, weighing 85 lbs, it can be carried by putting in a bit extra effort. You can look over the weight issue here as the product is much more than its weight, such as its cool yet sturdy design and structure.
Plus, this good-looking unicycle offers eight rebound damping with 27 compression damping levels to provide enough suspension. Riders get complete freedom to control all the properties of the unicycle with the key features and additional accessories like 1500 lumen headlight, tail lights and wide anti-slip footplates.
What Is An Electric Unicycle?
Electric Unicycles has a league of electric vehicles like electric scooters, electric skateboards, and hoverboards. However, this unique electric toy runs on only one wheel with batteries, a motor, and other electronic components.
Additionally, a unicycle has two pedals on both sides for the riders to stand. Many unicycles come with padded seats to sit on when going on long rides.
However, EUCs are not operated with the help of a remote control. They operated similarly to the electric hoverboards using gyroscopic technology.
In this technology, the rider's movements control the speed and direction of the unicycle. When the rider leans forward, the sensors in the unicycle detect the acceleration command. When the rider leans backward, the unicycle detects the slowing down command, gradually stopping the unicycle.
The reason why you need to consider buying an electric unicycle is because they are compact, powerful, and lightweight. They have surpassed skateboards and scooters by allowing you to enjoy a popular yet unique vehicle.
Check out our top 13 picks of electric unicycles for a wide range of variety in electric unicycles.
Benefits Of Electric Unicycle
The following benefits made it even more tempting for me to buy an electric unicycle. You should also check them out to find out what an electric unicycle has in store for you when you buy one.
1. Speed
An electric scooter can reach 30 mph on average, which is highly beneficial for riders to have a fun and fast ride. Some of the fastest can reach up to 55 mph with their maximum potential.
2. Weight
Electric unicycles are the lightest to carry, allowing users to carry them anywhere and transport them from one place to another without hassle.
3. Portability
The best part I found amusing about unicycles is that they can be carried anywhere, giving you maximum portability due to their lightweight and compact size.
4. Comfort with thrill
Some riders might not find electric unicycles the most comfortable alternative to their existing vehicle. However, riders who like challenges and thrilling experiences enjoy the unicycle rides becasue of the challenging balance on a single wheel.
5. Popularity
Electric unicycles are more popular and loved by many adventurous riders nowadays. You can flaunt such a unique adult toy while enjoying a thrilling experience.
6. Personal Ownership of a popular toy
With an electric unicycle, you get to have personal ownership of being an individual person to ride the vehicle while having an uncommon ride in your collection.
The Ultimate Buying Guide for Electric Unicycle
Buying an electric unicycle is a new experience for most riders and should done with proper research and guidance. You need to consider a few parameters while buying an electric unicycle to choose the right one.
1. Speed and range
The first every rider should consider is the top speed and range of the unicycle. To be precise, unicycles powered by batteries can go very fast, but manufacturers only allow 30+ mph of top speed to electric unicycles on average. However, you might find electric unicycles with a top speed of 50 mph, but they are given security features to help you from getting injured.
Plus, for long-distance commuters, range matters too. The range of a unicycle is determined based on terrain and the rider's weight. So, be sure to check the given range.
2. Weight and wheel
To know the portability and ride quality of the unicycle, checking the weight and the wheel size of the product is equally important. When you are not using the unicycle, and you need to carry the unicycle, the weight of the unicycle will determine whether you'll be able to carry the unicycle or not.
Moreover, the wheel size will decide if the unicycle will handle tough terrain or give you an unstable ride.
3. Charging time
People like electric vehicles that charge up faster and don't make them wait for hours. So, if you're like most of these people, you need to be sure that the unicycle you are buying has a good quality battery and fast charging feature.
Also, ensure that the charger is specifically made for your electric scooter to avoid damaging the battery and reducing the battery life of the unicycle.
4. Safety Caution Features
Electric unicycle runs on a single wheel, which makes the rides risky even though they are adventurous. So, if you are a beginner, learn the unicycle step by step. Mainly, you should read the safety cautions and features the unicycle provides you to keep you safe while riding.
These safety features should include quick brakes, controlled high speeds, overheating, etc.
Manufacturers usually get a UL2272 certification for meeting strict safety tests. Buyers must also confirm this certification to know that the unicycle has enough safety features.
5. Extra features
Once you've checked all the necessary features mentioned above, you can check if the unicycle has any extra features that add extra value to their unicycle.
Riders are always looking for a unique factor in their vehicle that makes it stand out. You can check if the product offers features like Bluetooth, LED strips, and a mobile app for an enhanced riding experience.
6. Cost
Since electric unicycles are unique from other vehicles, even the cheapest option will cost you a reasonable price. Or if you go with a cheaper option, you will only get a unicycle lacking important features and must-have options.
However, I suggest spending a little extra, getting the ultimate solution for your commuting needs, and buying an electric unicycle with advanced features that ensure your safety. If you settle for cheaper options, it may cost you a severe injury.
Related Reads :
Final Verdict: Which Is The Best Electric Unicycle In 2023?
Now that you have read this article, you know what a Unicycle is and how it works. Plus, now you have a whole list of the Best Electric Unicycles to choose from.
Also, despite having many unicycle-producing companies in the market, the companies listed above are the top-rated unicycle companies in the market.
However, I rank the following two options as my top 2 picks as they are voted as the best performers of all time:
King Song 16X
Gotway MSX Pro
Well, we know that there are more unicycles in the market which are just as good as these. Please share them in the comment section if they are worth mentioning here.
FAQs
Which is the best unicycle from all viewpoints?
There is a little bit of competition for the best unicycle between the King Song 16X and the Veteran Sherman Max. So, if you buy either one of them, you will get one of the best unicycles on the market.
What is the standard range of cost of an electric unicycle?
The standard cost range of an electric unicycle is approximately around $2000 in the U.S.A.
What is the average maximum range of an electric unicycle?
The average maximum range of an electric unicycle is approximately 30 miles.
What is the average maximum speed of an electric unicycle?
The average maximum speed of an electric unicycle is 60 mph.