We have gathered information based on our research about the top-performing Best Electric Unicycle.
We hope that you have chosen your unicycle by the end of this article.
Top 8 Electric Unicycles: In A Nutshell (2023)
If you are in a rush, we have created this chart for you to evaluate these unicycles based on their ratings. Here you go…
| | | | | |
| --- | --- | --- | --- | --- |
| Sr.No | Electric Unicycles | Best for | Top Speed | Ratings |
| 1 | King Song 16x | Advanced features | 31 mph | 4/5 |
| 2 | Gotway MSX Pro | Optional motor type | 37 mph | 4/5 |
| 3 | Inmotion V10/F | Overall performance | 25 mph | 5/5 |
| 4 | Gotway Tesla V2 | Easy controlling | 30 mph | 4.7/5 |
| 5 | Veteran Sherman Max | Heavy riders | 45 mph | 5/5 |
| 6 | Begode MCM5 | Rugged commuting | 27 mph | 4.5/5 |
| 7 | Begode Master | Dual battery options | 60 Mph | 4.5/5 |
| 8 | The Airwheel X3 | Top Speed | 12 mph | 4.5/5 |
Here we have listed the 8 best electric unicycles. Let's go through them
1. King Song 16X (Best for advanced features)
The King Song 16X is an updated version of the predecessor King Song unicycle models.
It is said to be the next generation of electric unicycles. Its ergonomic design and top-class features are worth every penny you spend on it.
Some facts about the King Song 16X:
It has dual charging support, making it durable.
The company has changed the scooter regarding the firmware and the unicycle controller.
Riding this unicycle in heavy rains is not recommended, even if it is water-resistant.
The King Song 16X is light in weight but stable in durability.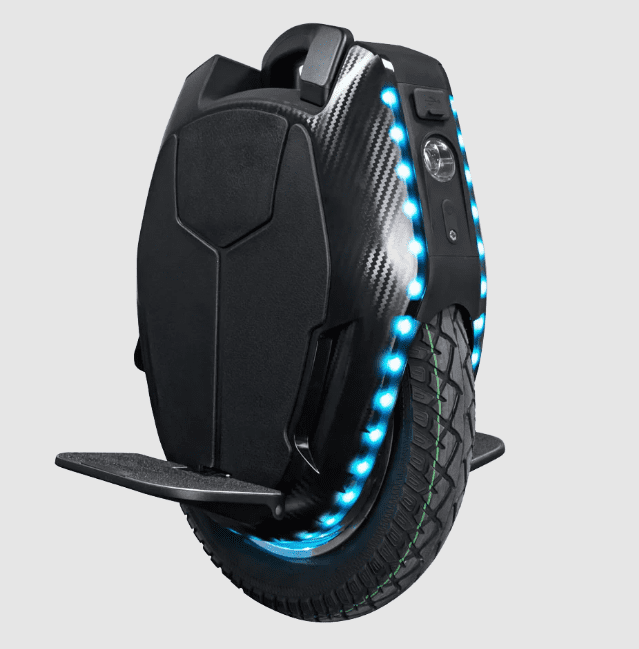 Key Features:
Top speed up to 31 mph, which unlocks itself after a10 miles ride.
Top range of 60 miles maximum potential
2200 watts of sustainable motor power and 4200 watts at the peak motor power
The battery of 1554Wh,84V with dual charging support of two charging ports
Hill climbing capacity up to 35 degrees maximum
It can carry weight up to 265 lbs.
Extras- Bluetooth 4.0 connectivity, speakers of 4.1, built-in sound system, lights, handle, motor kill switch, safety warning system.
Price: $2050
Ratings:
5 out of 5 stars for durability and innovative features.
2. Gotway MSX Pro (Best for Optional Motor Type)
The Gotway MSX pro is also known as MSuper Pro.
There are two types of this e-scooter, which are 2500W motors and 2000W motors.
The unicycle with a 2500W motor is best for climbing hills or on inclined roads, whereas the unicycle with a 2000W motor is better on smoother roads with a little bit of speed.
The pedals are made with better grip and with more security to help in faster rides. It is fully protected for water resistance with the help of wheel housing and a retractable handle chamber.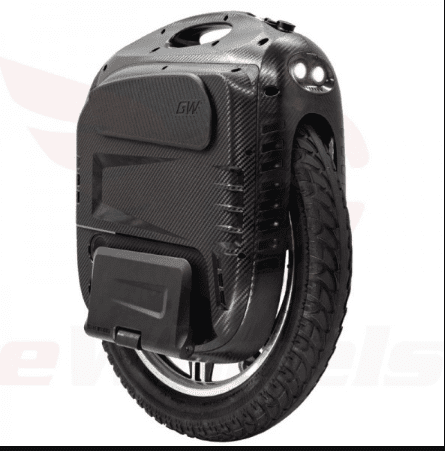 Key Features:
Top speed up to 37 mph
Top range of 60 miles full potential
The battery of 1800Wh capacity
It can carry weight up to 325 lbs.
Price: $1499
Ratings:
4 out of 5 stars for rugged features and robust motor.
3. Inmotion V10F (Best in overall performance)
The Inmotion V10F is created with a stunning design and pattern. It gives good performance, range, and speed for such an affordable price.
This unicycle balances itself, an upgrade from the competitor wheels in the market. It has a more extended range, higher speed, and a more powerful motor than the V10 version.
'The bigger the tire, the better the stability; this phrase fits perfectly for the Inmotion V10F as its tires are 16*2.5". That makes them more comprehensive and stable.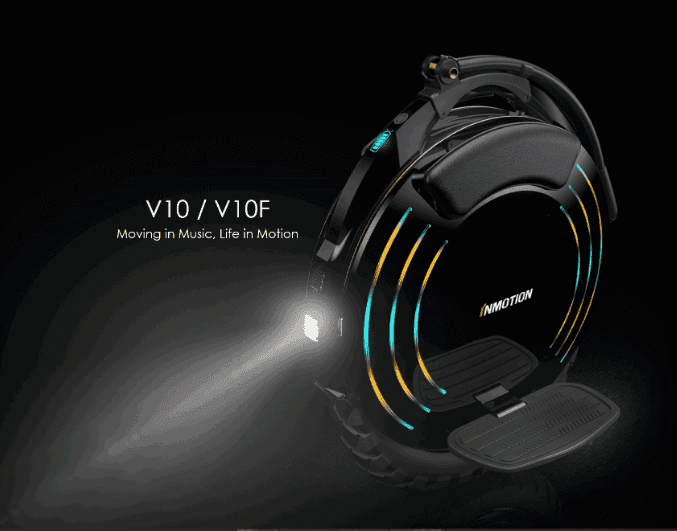 Key Features:
Top speed up to 40 km/h
Motor power of 2000W
Top range of 90-100 km maximum potential
Battery Capacity 1800Wh
Weight up to 20.6 kg.
Extras- Dual-core system, Internal Cooling system, Over-load Protection, Battery Management System, Slant protection.
Price: $1501
Ratings:
5 out of 5 stars for stable and bigger tires, along with extra useful features.
4. Gotway Tesla V2 (Best for easy controlling)
The Gotway Tesla V2 is one beast with power-packed features like its powerful motor and high-speed capability.
With an improved controller and easy maintenance, the tesla V2 has made astonishing improvements under its firm cover.
Tesla V2 comes with a fast charger which only needs 2 hrs to charge up to 80%. The maximum load it can take is up to 300 lbs. Battery capacity of up to 1020 Wh is powerful enough to last longer.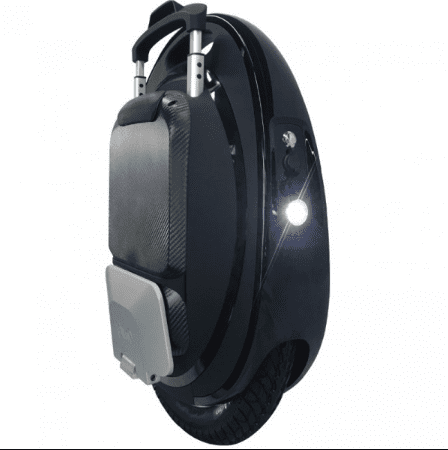 Key Features:
Top speed up to 30 mph
Top range of 40-50 miles maximum potential
The battery of 1020Wh capacity
It can carry a weight of up to 300 lbs.
Weighted up to 42 lbs.
Price: $1350
Ratings:
4.7 out of 5 stars for an immense battery backup for longer rides.
5. Veteran Sherman Max (Best for Heavy Riders)
The Veteran Sherman is here to change your perspective about unicycles. It can carry a heavy rider so quickly that you will be stoked. It only takes 6 hours to charge fully with its fast charger.
The veteran Sherman has been titled as the fastest electric unicycle till now. The maximum range of the veteran Sherman is up to 128 miles, with a weight of about 180 lbs.
This unicycle is impressive and has different speed modes to help you ride in other conditions. It's made with utmost comfort for the users.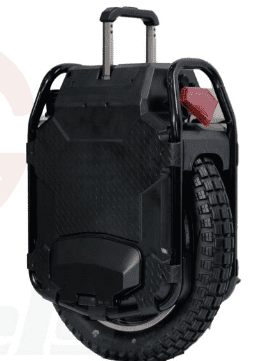 Key Features:
Top speed up to 45 mph
The giant battery of 3600Wh
High torque motor of 2800W
Bright headlight in the front
Price: $3798
Ratings:
5 out of 5 stars for the ability of heavy loading capacity.
6. Begode MCM5 V2 (Best for Rugged Commuting)
The Begode MSM5 V2 has all the potential features a suitable electric unicycle needs. You cannot use the Begode MSM5 V2 on sturdy roads, but it's a master in all types of commuting.
This wheel is closer to being called an all-rounder. Like any other vehicle, it has some flaws that you may find unnecessary.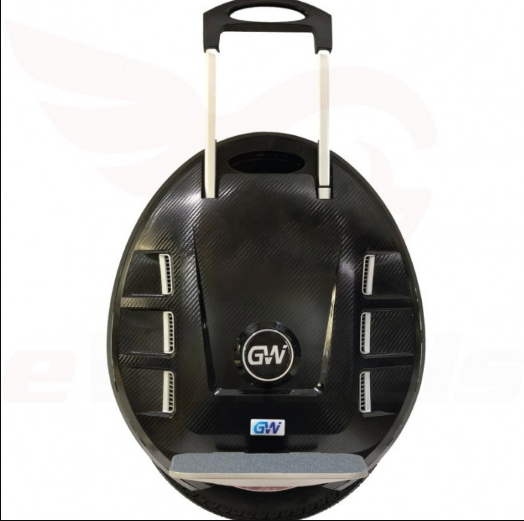 Key Features:
Motor power up to 1500W potential
Top speed up to 27 mph
14" sized tires
USB and Charging Ports
Charging time of up to 2 hrs to charge till 80%
Loading capacity of 250 lbs
Price: $1350
Ratings:
4.5 out of 5 stars for the commute smoothly on all types of roads.
7. Begode Master (Best for Dual Battery Options)
The Begode master will be a highly acknowledged and top-performing electric unicycle in 2022. It is fast enough to make its appearance as the fastest unicycle in the world.
With two battery pack options mentioned in the features below, it can gain its customer's trust again.
Because of the two battery options, it's safe to say that the Begode Master is backed with an all-new set of features to ace the market and make a decisive breakthrough.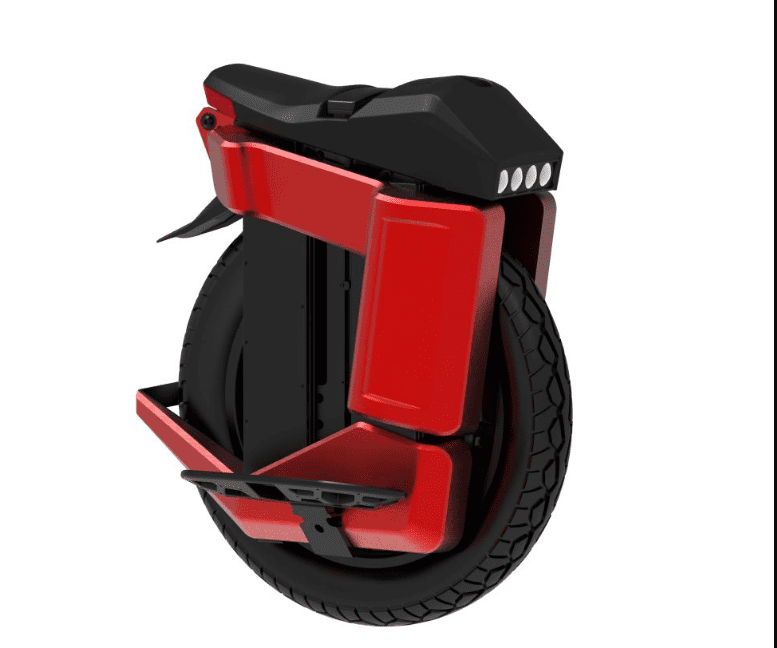 Key Features:
Top Speed up to 60 Mph.
Two battery options including a 2400Wh Samsung 50E and 2000Wh Begode Molicel P42a
Charger power up to 134.4v/3A
C38 Torque of Motor power
Suspension of adjustable dampening and inbuilt air spring
2.75 to 14 (20 inches) of tire size.
Weighted up to 36 kg ( or 79 lbs)
Price: $3250
Ratings:
4.5 out of 5 stars for providing two battery options.
8. The Airwheel X3 (Best For Top Speed)
A EUC with top speed, and you can literally go anywhere. Yes, it's that reliable.
It's a self-balancing unicycle with intriguing features. It has oversized pedals, which makes it comfortable to ride long distances.
The Airwheel X3 is a promising vehicle, but at the same time, it has some setbacks, just any other vehicle. The X3 is slicker and small in size, so it's easy to handle and carry everywhere you go.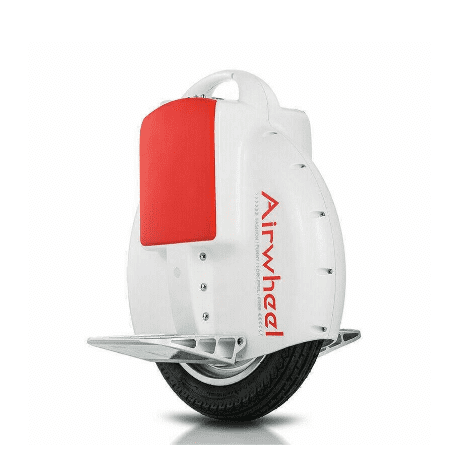 Key Features:
Top Speed up to 12 Mph.
Weighted up to 10 kg
It takes 90 minutes to charge fully.
Japanese battery up to 130 Wh (with an alternative of 170 Wh)
Unique design and dynamic design
Tires size up to 16 inches
Price: $339
Ratings:
4.5 out of 5 stars for offering the best price in the market.
Final Verdict: Which Is The Best Electric Unicycle In 2023?
Now that you have read this article, you know what a Unicycle is and how it works.
There are many unicycle-producing companies, but the companies listed above are the top-rated unicycle companies in the market. People who have used it have reviewed them as the best performers.
Well, we know that there are more unicycles in the market which are just as good as these. Please share them in the comment section if they are worth mentioning here.
FAQs
Which is the best unicycle from all viewpoints?
There is a little bit of competition for the best unicycle between the King Song 16X and the Veteran Sherman Max. So, if you buy either one of them, you will get one of the best unicycles on the market.
What is the standard range of cost of an electric unicycle?
The standard cost range of an electric unicycle is approximately around $2000 in the U.S.A.
What is the average maximum range of an electric unicycle?
The average maximum range of an electric unicycle is approximately 30 miles.
What is the average maximum speed of an electric unicycle?
The average maximum speed of an electric unicycle is 60 mph.