Are you someone who's planning on buying an electric scooter and wondering how much an electric scooter currently costs?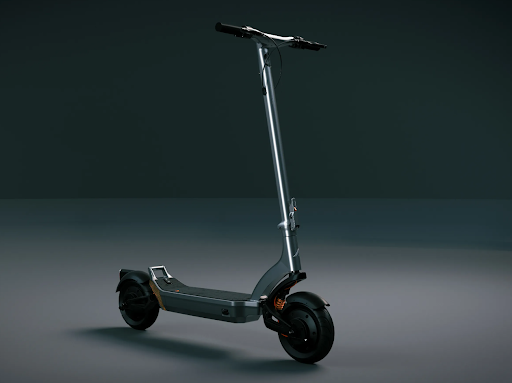 Well, an electric scooter cost range start from $300. However, there's more to its cost than just the buying price. So, do not worry. We have you covered in making the picture clear for you.
We have put together just the pieces of all the necessary information. It will be enough for you to understand the current offering of the electric scooter sector.
We have included all budget categories, including other subcategories like scooter types, maintenance costs, etc.
Let's get into the details without holding you back any further.
Electric scooter Cost 2023: At a Glance
The table below will give an overview of different cost ranges according to different electric scooter categories.
| | | |
| --- | --- | --- |
| Sr. No | Electric Scooter Category | Cost Range |
| 1. | Budget Electric Scooter | $300 to $800 |
| 2. | Regular Commuter Electric Scooter | $400 to $1,500 |
| 3. | Above-Average And High-Performance Electric Scooter | $1600 to $2500 |
| 4. | Extraordinary -High-Performance Electric Scooter | over $3,500 |
Change In Cost According To Electric Scooter Category
The cost of electric scooters differs according to the features it offers. This is due to the technology expenses increasing or decreasing according to the category of electric scooters.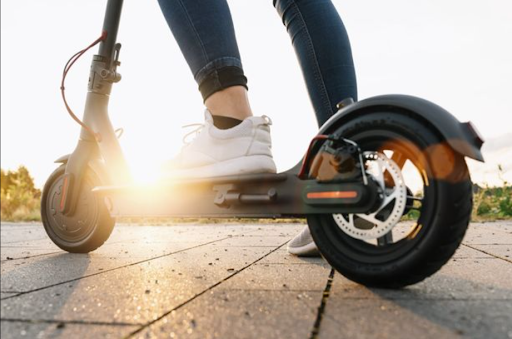 The categories that affect the change in the cost of electric scooters are as follows:
Budget Electric Scooter
The budget-friendly electric scooter ranges from $300 to $800.
These electric scooters are made with a basic model technology, which requires fewer making charges. Also, the manufacturers try to retain as many features as possible while making buying cheaper.
They are a good option for a new rider who wants to ride an electric scooter with less complicated features and a lower price.
Regular Commuter Electric Scooter
The electric commuter scooters differ in price from a range of $400 to $1,500. These scooters are made to be small and portable.
They usually contain a single motor, big batteries, and durable frames that can bear daily use's stress and strain.
This type of electric scooter is better for users who use it daily for commuting and are well used to it.
Above-Average And High-Performance Electric Scooter
The above-average electric scooters come under the expensive category of scooters, which range from $1600 to $2500.
They are especially suitable for riders with some expertise who prefer a fast-paced trip because they feature strong motors and can travel up to 40 mph.
For this cost, you receive many more features and parts of higher quality, such as semi-hydraulic brakes and suspension.
As for the high-performing electric scooter, they cost from the range of $2500 to $4000.
They have a higher power level and can perform all functions that performance models can.
The feature notable frames, have a top speed of up to 50 mph, and have a range of 40 to 90 miles. They are adaptable and can handle different terrain due to their large build and variety of features.
Extraordinary -High-Performance Electric Scooter
The most expensive scooters are ultra-performance models, which run over $3,500.
All are able to travel at rates of 50 mph, and some are even faster than 75 mph.
They have the highest-quality parts installed normally, including hydraulic suspension, hydraulic brakes, and enormous batteries, with ranges ranging from 70 to 140 miles. They are also incredibly big and heavy.
Average Cost Range of Adult Electric Scooters
For adult electric scooters, the average range is from $300, which comes under a budget-friendly category of electric scooters.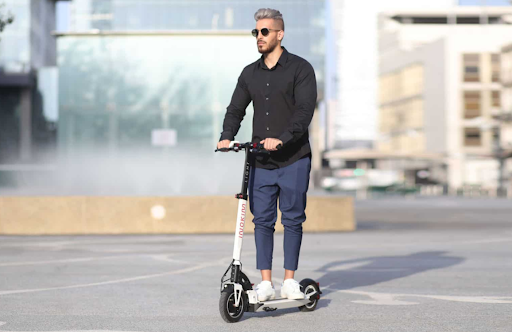 Also, some daily expenses occur, such as everyday charging costs and occasional repair expenses.
Furthermore, you receive features like pneumatic or solid tires, disc brakes, efficient charging times, a top speed of roughly 15-20 miles per hour, a foldable design, and a respectable range, making all expenses worthwhile.
Plus, additional features could include a Bluetooth connection, an LED headlight, superior shock absorption, and app control.
Factors That Determine The Value Of Your Electric Scooter.
It's crucial to understand that there is a scooter within any budget, no matter how much you are ready to spend. Plus, nowadays, even cheaper scooters are well-made and secure.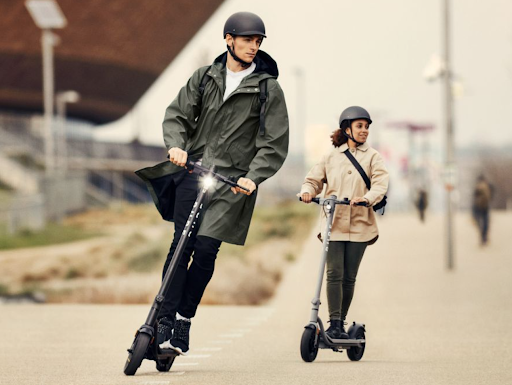 However, you should still consider some factors that determine the value of your electric scooter. Also, these factors decide whether the value equals or exceeds the cost of money.
Hence, when estimating the value of your purchase, consider the following factors:
Frequency of your use of the electric scooter.
Does the model of your electric scooter carry your weight up to its full capacity? (Check before you purchase).
Have you got a hilly road where you commute every day? (ensure that your scooter can manage slopes.)
Think about the scooter price per mile.
Will it be used by more than one person?
Is the charging period appropriate?
Does using your electric scooter regularly help you maintain the health of your car simultaneously?
Do the laws in your area allow scooter use?
Does it have security features?
Is the vehicle's shock absorption sufficient for the roads you use? (Off-road scooters should take note of this as well.)
Related read;
Final Words!
Now that it is clear how much a does electric scooter costs, you must've understood that 'You receive what you paid for.'
Plus, there is no argument that it cant be applied to an electric scooter the same way it does to other things.
However, many excellent electric scooters are available for a very low cost. Hence, you don't always have to go for an option pricier than your budget.
Also, ultimately, the product's manufacturing structure, technology, components, etc. things determine its price.
Moreover, your choice to choose from budget-friendly e-scooters to extraordinary high-performing e-scooters as per your budget.
FAQs
Are electric scooters worth buying?
Electric scooters might cost in the initial phase, but the expense you can save up on later is worth it.
What is the lifespan of an electric scooter?
An electric scooter lasts up to 3 years if used for personal use only. It differs if used to give up on rent to other riders.
How many times can an electric scooter be charged in its lifespan?
From 300 to 500 charges, an electric scooter can be charged in its lifespan.
Does overcharging your electric scooter benefit it?
As told by many experts, it's better not to overcharge an electric scooter as it will damage your battery life capacity.