Buying an e-bike from a shop is pretty expensive. So, to help you save your money, we have shared insights on how to make your electric bike step by step.
Steps like installing Wheels, End brackets, Carriage, Brake levers, Throttle, Battery, and other electronic components are included in the guide in sequence.
So, to understand how you can make your own electric bike at home, let's delve right into the details.

How to make an electric Bike By Yourself In 2023
Learning how to make an electric bike has never been so easy if you follow the guide given below in the right manner.
You can easily ace making your electric bike just by choosing a proper DIY electric bike kit and some necessary tools.
So, to get started, let's roll into the step-by-step guide given below without any further ado.
Step 1: Select a perfect DIY kit for E-bike.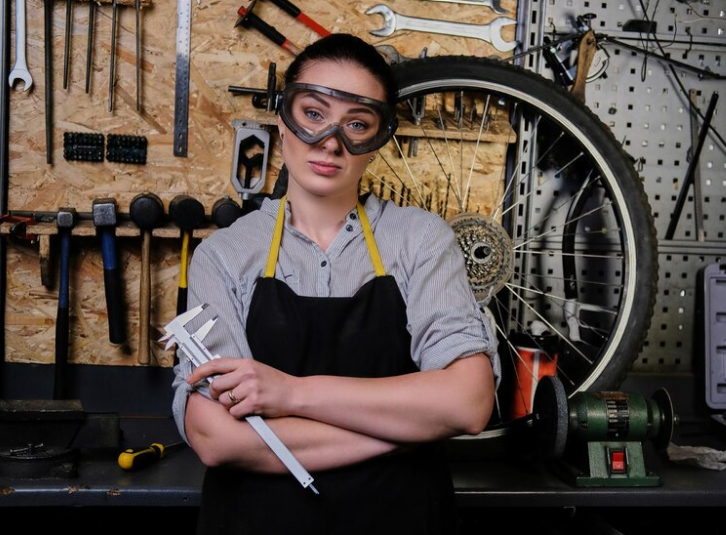 Many e-bike DIY kits are available in the market. You need to figure out your preferred type of e-bike and select your kit according to your needs. By needs, we mean which kind of road you use, your desired speed and range, etc.
The DIY kit is available for different types of e-bikes that users prefer. The choice of style differs from person to person. That's why manufacturers make these kits by considering all sorts of styles.
Also, three types of e-bikes are used by people. These types consist of mountain e-bikes (for off-road rides), commuter e-bikes (for city rides), and recreational e-bikes (es according to the roads).
Step 2: Put the material in the DIY kit Together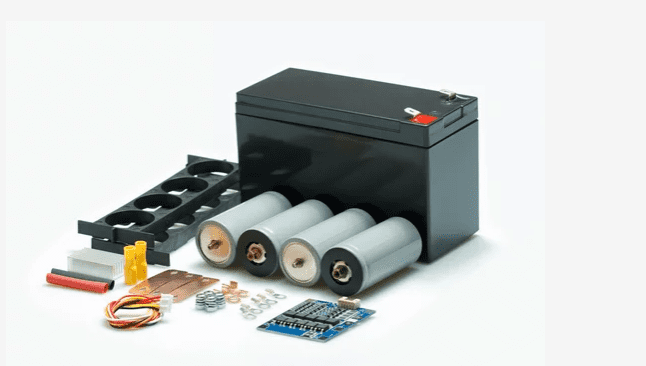 To start working on the main procedure of assembling the accessories, put all of them together.
Try attaching them as given in the manual provided by the company. You can connect these parts with the help of screws and bolts.
For rough use, advanced DIY kits are an option. They have extra reliable tools like a powerful battery, motor, and advanced electronic components. But these advanced kits are expensive to buy.
You can assemble your e-bike in a foldable way to make it portable and mobile. That way, you can carry it anywhere or in other transportation.
Step 3: Installing the wheels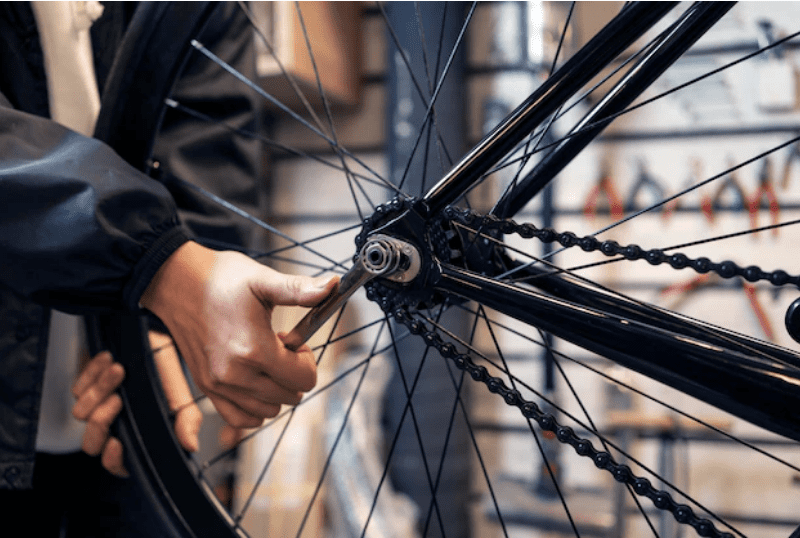 The first step of assembling the e-bike is attaching the wheel to the bike rods. You can use the manual to learn how to connect the spare parts to the wheel.
Initially, you have to assemble the frame of the e-bike. Then, you start attaching wheels, the motor, and wirings to it. Some electric bikes have motors on the front wheel and some on the backside wheel.
Step 4: Installing the end bracket and carriage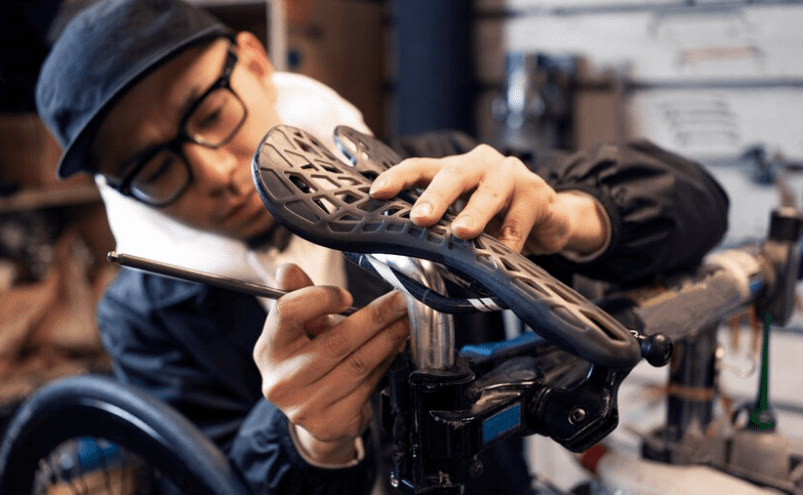 Once you are done framing the e-bike, you have started attaching the extra accessories to the e-bike—extra accessories like an end bracket and a carriage in the back.
An end bracket is installed to fit the rider's seat on the e-bike properly. It makes the seat stay stable and firm. And a carriage is added to the e-bike in the back of the bike to carry things while riding.
Step 5: Installing the brakes and the throttle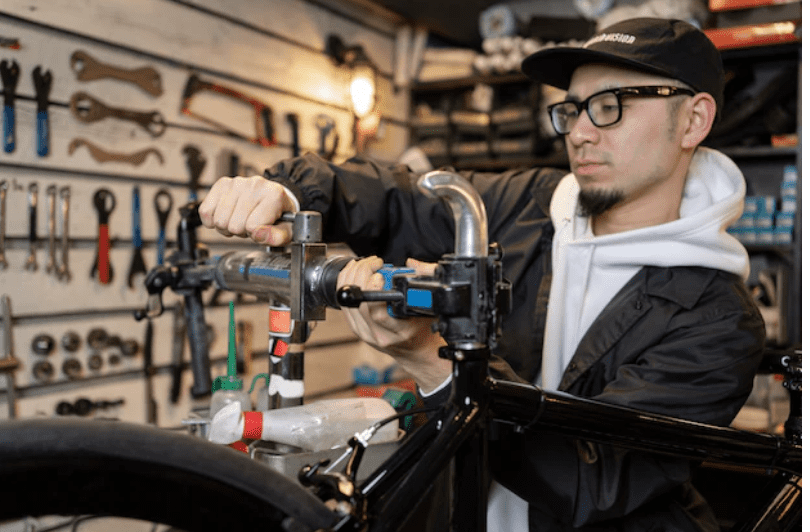 If you are converting your old bike, you have removed all the parts, including its brakes and throttle. But, in any way, be it a new or old bike, fix the brakes first and then move on to fixing the throttle next.
You adjust your controls once you have enough experience with how you want them. The brake cables, throttle grip; everything matters when choosing your DIY kit.
Make sure that you are fixing the screws properly on the brakes. It determines your safety too.
Step 6: Installing the electronic battery & other Components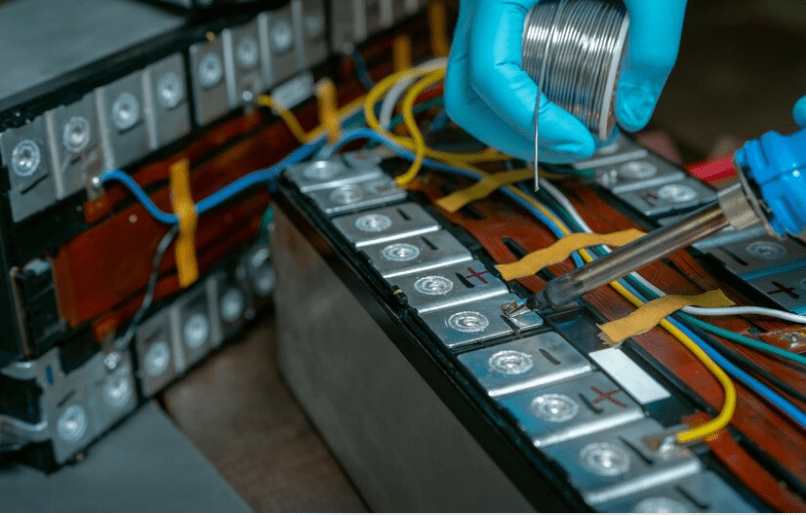 The e-bike DIY kit batteries are heavy and complex to attach. You have to connect these batteries in a way so it doesn't trouble you while riding.
You have to attach the batteries in a proper sequence technically. These batteries should be fixed from positive to negative wires.
Step 7: Your E-Bike is ready to roll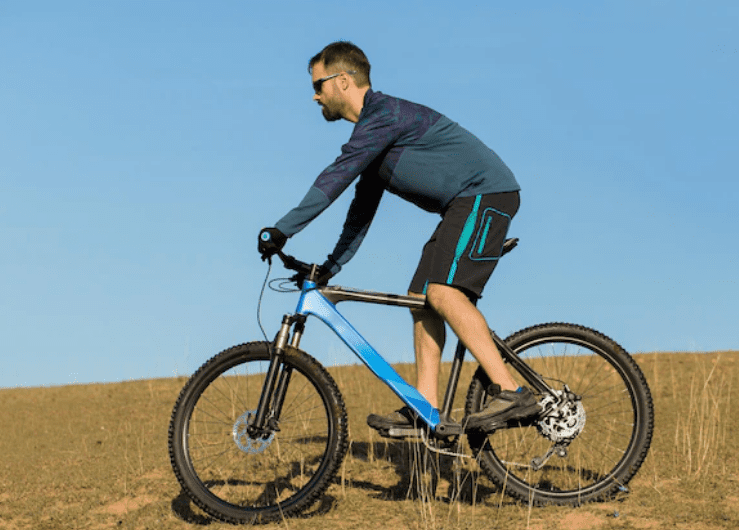 After all of this dedicated procedure, you are good to go!
Try riding it at a lower speed on your first go. You can increase your speed eventually once your confidence has risen.
Keep a firm grip on the throttle when riding, and always have the controller and brakes in your hand.
Keep your e-bike in check for necessary occasional fixing. So that your e-bike doesn't give you any trouble while riding.
All the best to make your DIY e-bike, and Happy riding!
Wrapping Up! DIY Electric Bike
It feels great to make your bike and save money through that. There is a considerable range of e-bike DIY kits available in the market. These DIY kits are available online and in EV tool stores.
You can even make modifications with the help of extra accessories. These modifications will give your bike a unique touch of your style.
In the end, thank you for dropping by. We would love to know about your experience making a DIY electric bike. Let us know in the comment section below. Ciao!
FAQs
Which online platform is suitable for buying DIY kits online?
Amazon.com is the best online platform for buying DIY kits.
Which type of e-bike is suitable for urban streets?
Commuter e-bikes are good for commuting on urban streets.
Which is the best electric bike in the market?
Nakto mini cruiser is the best top-ranking e-bike in the market.
Can DIY kits be used for converting an old electric bike?  
Yes, DIY kits can convert an old electric bike into a new, modified one.