This post contains affiliate links, we'll earn compensation if you make a purchase using them at no additional cost to you 😊
Electric scooters are two-wheeled, motorized vehicles with handles and a floorboard you stand on to rise.
In California, any class of driver's license is valid for operating an e-scooter. The device does not need to be registered with the DMV.
Additionally, the scooter can only be used on a bikeway, trail, or path that is designated for bicyclists; it cannot be used on a sidewalk. The speed limit is 15 Mph.
In California, electric scooters must abide by seven crucial traffic laws, which you can check out below.
Is Electric Scooter Legal In California?
Electric scooters have been street-legal in California for many years; however, riders must follow a few laws to ride e-scooters legally.
Californian Law regulates seven essential laws for electric scooter riders, which you will discover further in the article.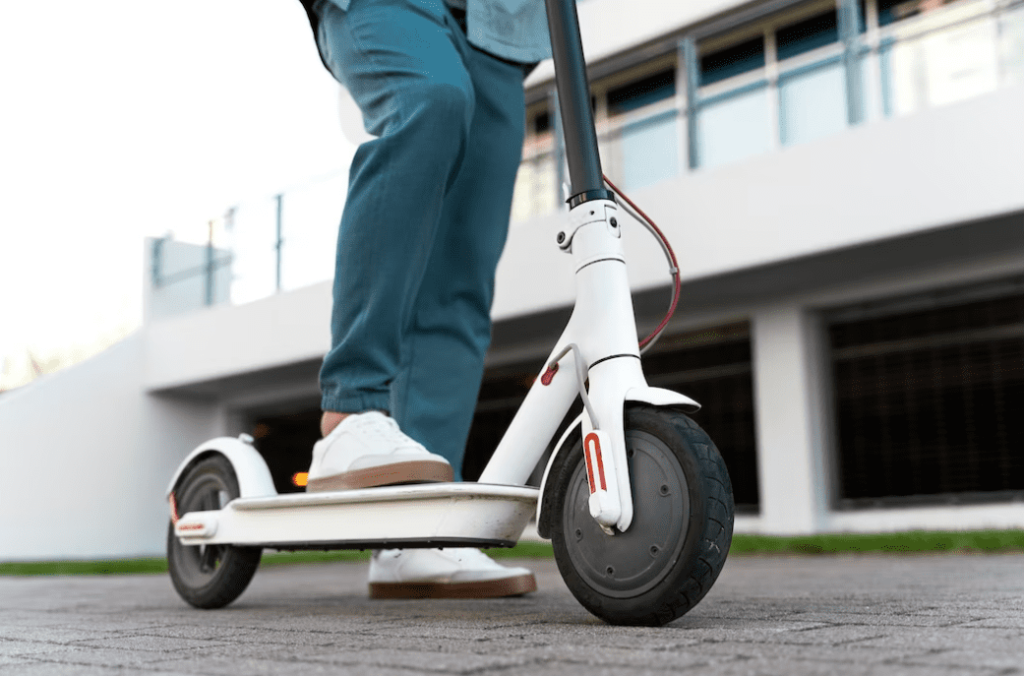 7 Essential Electric Scooter Laws In California
The 7 essential electric scooter traffic laws in California that e-scooter riders require to follow are as follows: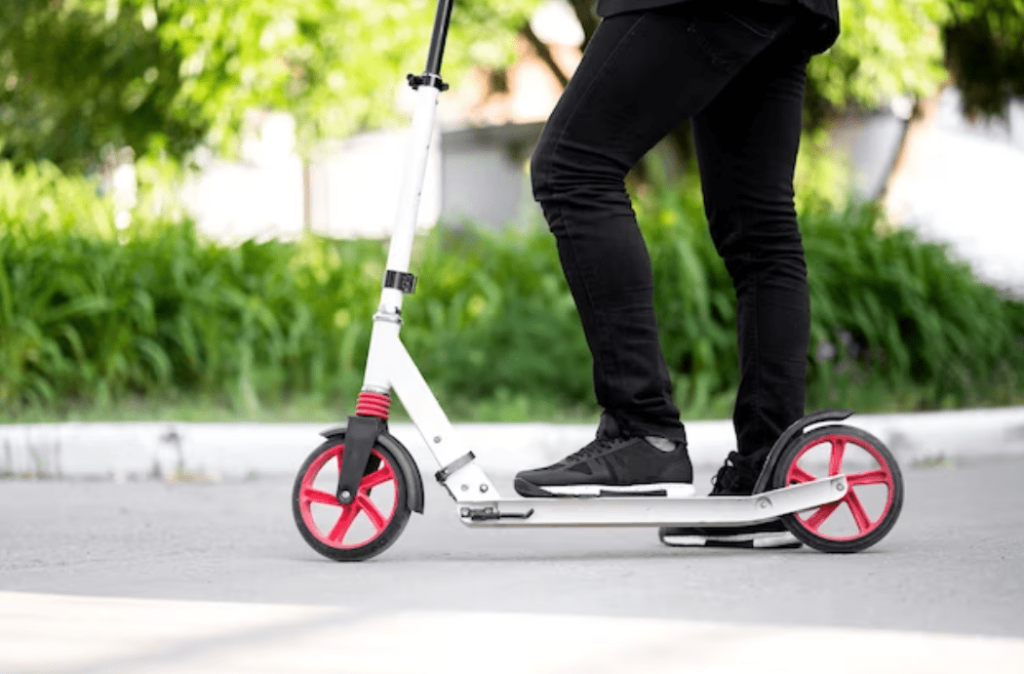 1. Riders under 18 Years of age must wear a helmet
According to the California Vehicle Code §21235(c), any vehicle with an electric motor, a floorboard, and handlebars has to follow this law.
Riders under the age of 18 years can also use a bicycle helmet that fits properly and can be fastened.
However, adult riders are not obliged to this rule and can ride without a helmet. To be safer, it's better to wear a helmet anyway, no matter your age.
If you somehow violate this law, you must pay a ticket fine of $200.
2. You cannot exceed the speed limit of 15 Mph
According to California Vehicle Code §22411, a rider cannot exceed the speed limit of 15 Mph. If any rider tries to break this rule, they will have to pay a fine of $250.
That is the sole reason behind rental companies like Bird and Lime have a fixed speed limit of 15 Mph.
3. Follow the bike lanes wherever you see one
According to California Vehicle Code §21229, electric scooters and other vehicles like bikes must go through the bike lanes whenever available.
This law can only be neglected in the following scenarios:
When you are passing other vehicles.
When you take your left-hand turn.
When you want to avoid a piece of debris or any type of hazard in the lane.
When you are taking a right turn.
4. Ride alone and have a driver's license compulsorily. Plus, no riding on sidewalks
According to California Vehicle Code §21235, along with the compulsion of wearing a helmet, this law includes the following rules:
Two people can't ride on a single electric scooter.
You cannot ride an electric scooter on the sidewalk.
You must have a driver's license to ride an electric scooter in California.
You can only take electric scooters on the sidewalk after parking the scooter and walk with the electric scooter.
People with learner's permits can ride an electric scooter. If the rules are broken, you'll be fined $200.
5. Get off the e-scooter while taking left turns
According to California Vehicle Code §21228, a rider must dismount from the electric scooter while taking left turns.
Follow the ways to turn left according to the followings indications:
Stop after the intersection while on the right curb.
Dismount (get off the scooter) while taking a left turn.
Cross the road on foot.
These rules are made to avoid electric scooter accidents.
6. Follow the crosswalk rules
According to the California Vehicle Code §275, crosswalks are considered sidewalks at right angles.
Under this law, riding an electric scooter on a crosswalk (sidewalk) will be considered a Violation. Therefore, the rider will be fined around $200.
7. Compulsorily follow all the motor vehicle rules while riding an e-scooter
According to the California Vehicle Code §21221, electric scooters must follow the same guidelines. Plus, the same rules, regulations, and responsibilities of motor vehicles are applied to electric scooters under this law.
This law specifically mentions riders who ride under the influence of drugs or alcohol will be charged around $350.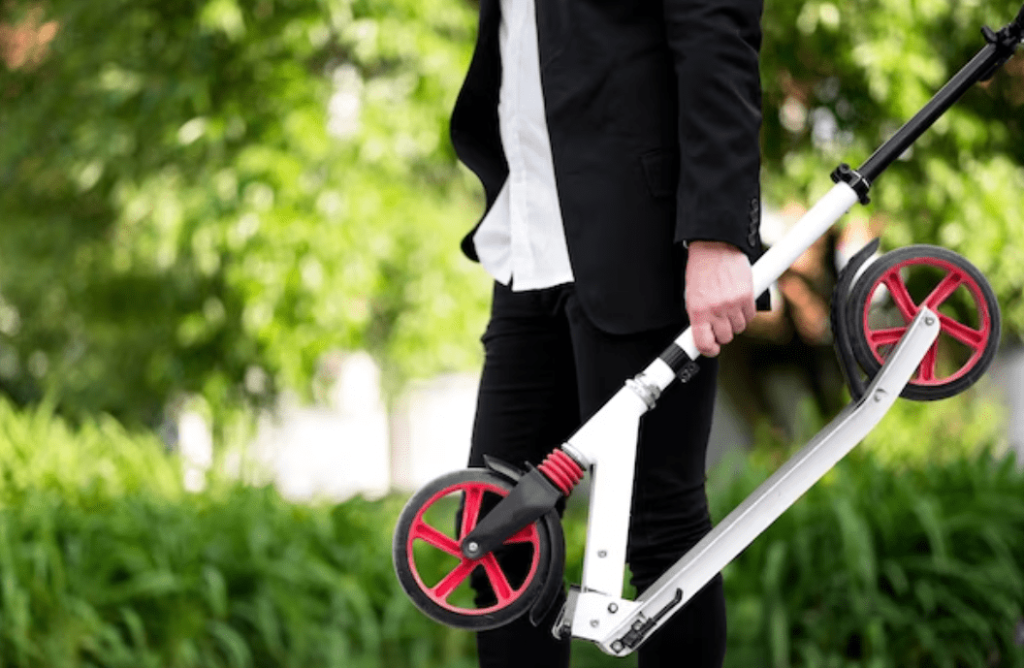 Related Reads:
Wrapping Up– Electric Scooter Laws California
The electric scooter laws in California are more precise are strict than other regions in the US. However, it is necessary to follow all the rules and regulations the government sets.
Plus, they are not as hard as they seem to follow. For example, getting a driver's license, following the speed limit and lanes along with the other basic rules mentioned above.
Lastly, as long as you follow the rules, you are good to go sailing your electric scooters.
FAQs
1. Do electric scooters have a place on Californian sidewalks?
According to the law, motorized scooters in California are not allowed on sidewalks.
2. In California, are scooters permitted on the highway?
In California, electric scooters aren't a suitable mode of transportation.
3. Are electric scooters considered motor vehicles in California?
According to the law in California, electric scooters are included in motorized vehicles.