This post contains affiliate links, we'll earn compensation if you make a purchase using them at no additional cost to you 😊
Electric scooters are emerging as an alternative transportation mode in many U.S. states, such as Florida. In that case, riders should also be aware of a few electric scooter laws in Florida.
Plus, riding an electric scooter lawfully and with proper safety measures will keep you at peace.
In Florida, there are just a few crucial yet basic rules made for the riders that are very easy to follow without stressing much about it.
So, let's see if you can really ride an electric scooter in Florida, and if yes, what are the laws surrounding it?
Can You Really Ride an Electric Scooter Legally In Florida?
The first time when electric scooters became famous in Florida was when e-scooter rental companies like Bird and Lime brought electric scooters as a mode of daily transport.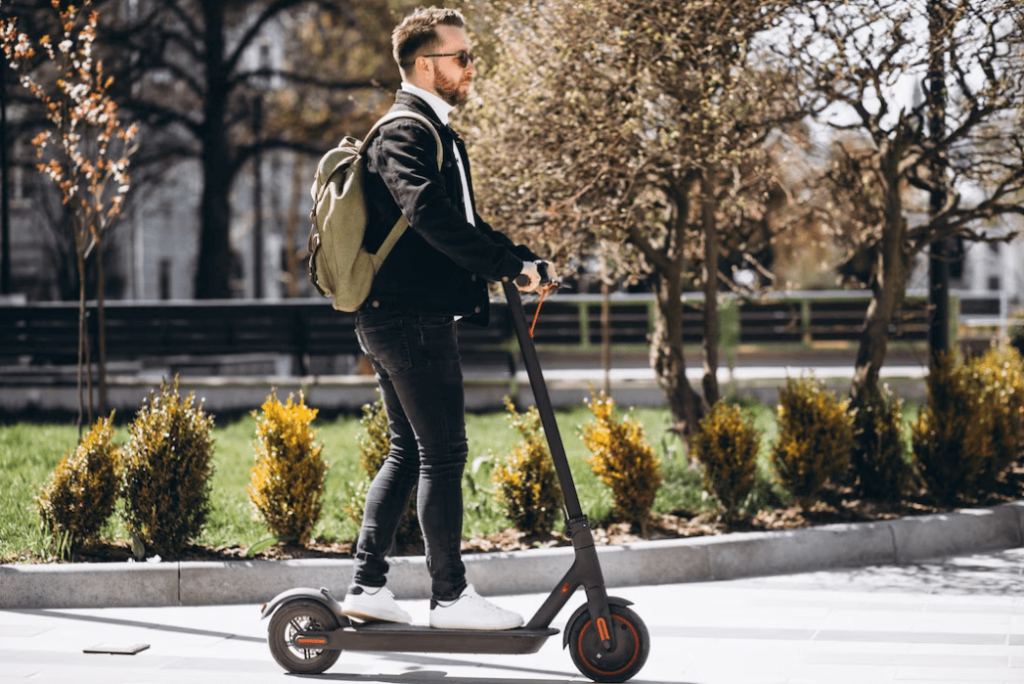 After the rise in the popularity of electric scooters, roads were clogged with electric scooters right from the West Coast to the full country.
However, electric scooters were illegal then, and a few people thought of them as kids' toys and bothersome.
They are surprisingly more popular than any other mode of transport now. Plus, e-scooters are made fully legal to ride around in Florida.
Nonetheless, like other vehicles, a few laws surround the legal riding of an electric scooter, which we will discover in the section below.
Electric Scooter Laws In Florida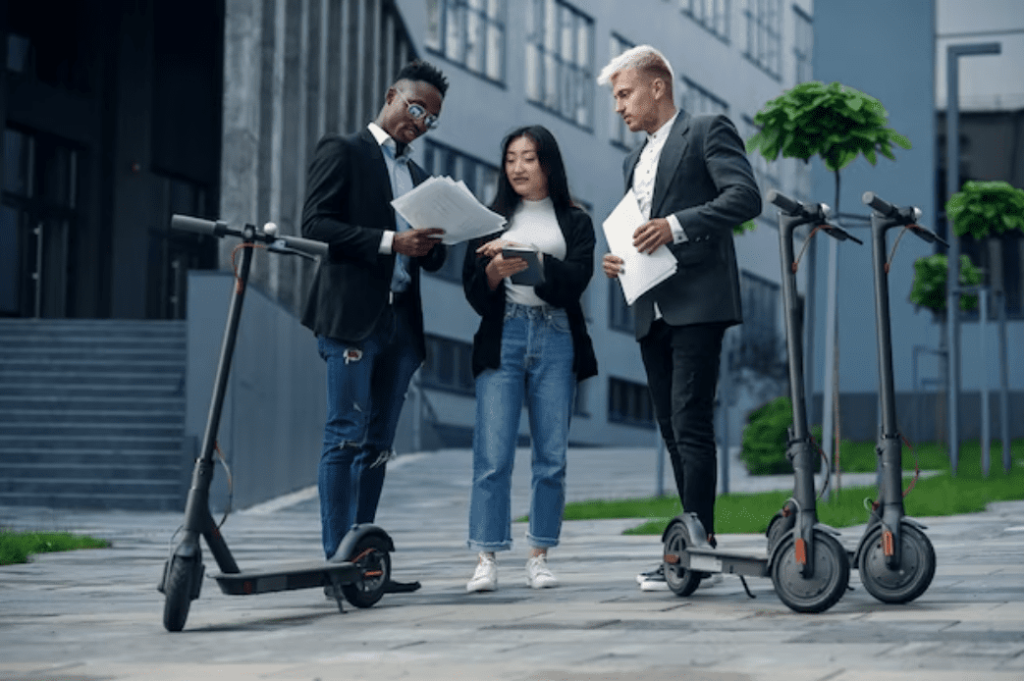 The legalization of electric scooters in Florida happened in 2019. The laws that were applied to ride an electric scooter legally are as follows:
The rider should be at least 16 years or older.
The rider of an electric scooter doesn't need a license to ride.
The riders must follow the same rules and regulations as cyclists in Florida.
Only one rider can ride an electric scooter at once.
There is no insurance compulsion for electric scooters in Florida.
Moreover, Florida allowed their cities to make their own regulation regarding the use of electric scooters outdoors.
For example, Orlando allows electric scooters on sidewalks, and Dade County in Miami has a pilot program with a few electric scooter companies to use electric scooters throughout the county.
Electric Moped and Motorized Bicycle Laws In Florida (Same class as E-scooters)
In addition to electric scooters, multiple similar vehicle laws differ according to the Florida Law. The below section features the vehicle class and the laws surrounding them.
1. Mopeds
To be able to ride a moped in Florida, the rider should at least be 16 years old, along with a Class E or motorcycle driver's license.
The moped should have plates and be registered with FLHSSMV (Florida Department of Highway Safety and Motor Vehicles).
No Helmet is required to ride mopeds.
Mopeds are street-legal but cannot be driven on highways.
2. Motorized Bicycle
Although legal in Florida, motorized bicycles cannot be ridden on the streets and sidewalks unless they fit the same criteria as mopeds.
No driver's license is required to ride them in Florida.
The rider should be 16 years old to be able to ride a motorized bicycle.
Safety Measures Regulations While Riding An Electric Scooter In Florida
While riding any type of vehicle, injuries and accidents are inevitable; they cannot be avoided. However, you can take the necessary safety measures in order to save yourself from getting harmed.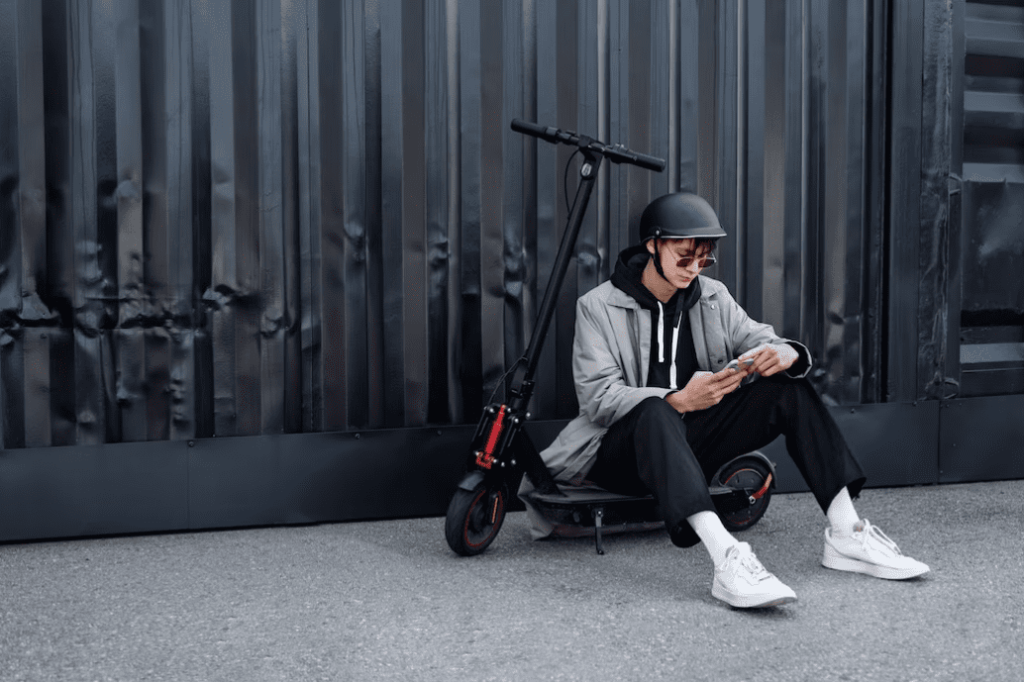 For example, some riders take electric scooters lightly and neglect to wear safety gear like knee pads, helmets, and elbow pads while riding. Especially in the rainy season, wearing your safety gear is mandatory for a safe ride through wet surfaces.
Additionally, your safety and pedestrians' safety is essential to be kept in mind. Hence, riders should maintain their speed and keep it below a moderate level to avoid getting into any accident.
Related Reads :
Wrapping Up!
Ultimately, if you live in Florida and choose an e-scooter as your daily commuter, you are obliged to follow the electric scooter laws in Florida to ride legally.
Additionally, it's mandatory to follow all the safety guidelines made for everyone's safety on the road, along with the riders.
Well, to be honest, Florida has just applied a few minor but crucial rules which are easy to follow and remember. Hence, riders can enjoy e-scooter rides in Florida without stress.
FAQs
Can an electric scooter be used as a normal kick scooter?
Since electric scooters are not made to be operated manually, you cannot use them as a normal kick scooter.
Can you consider an electric scooter at 30 Mph speed as fast?
Riding your electric scooter at the speed of 30 Mph is indeed faster than normal speed and can cause you hard if you lose control of the scooter.
What and where can be considered the world's youngest driving age?
16.5 years is factually the youngest driving age regulated in Australia.