Electric scooters or electric Bikes? Both offer advantages as well as drawbacks, but which is the better option? These questions have been topics of discussion for a while.
In order to determine which choice is better, we will examine and learn about both choices in more depth in this article.
So, to assist you in choosing, we have given a brief comparison between electric scooters and Electric Bicycles.
Overview: Electric Scooter
An electric scooter is a two or three-wheeled vehicle that is totally driven by an electric motor or human power. It also has handlebars and a floorboard that the rider can stand on.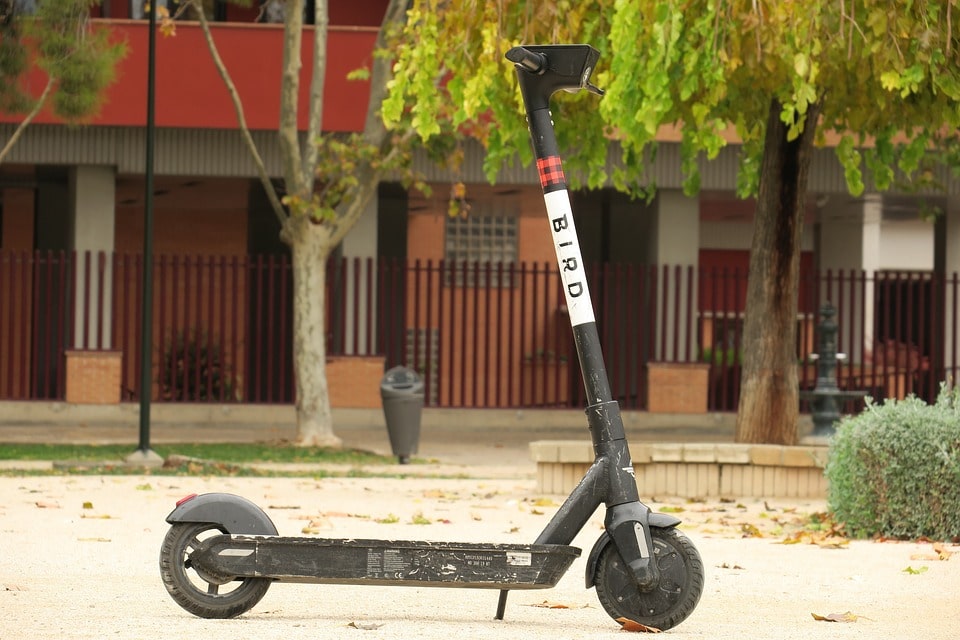 There are many various parts in it, but the important ones are the batteries, brakes and joystick, deck (The deck is the platform you stand on when you ride), handlebars, lights, transmission, stem, suspension, and tires.
A typical scooter deck measures 14 by 5 inches and has a few inches of ground clearance. The metal stem, which connects the handlebars and front wheels, is a folding tube.
The suspension on the electric scooter, similar to that on a car or bicycle, boosts the comfort of your journey. Finally, tires provide traction so that you can stop or accelerate in an emergency.
Overview: Electric Bikes
Even though you won't ever burn as many calories on an e-bike as you would on one powered only by your legs, it is still far better for you than driving.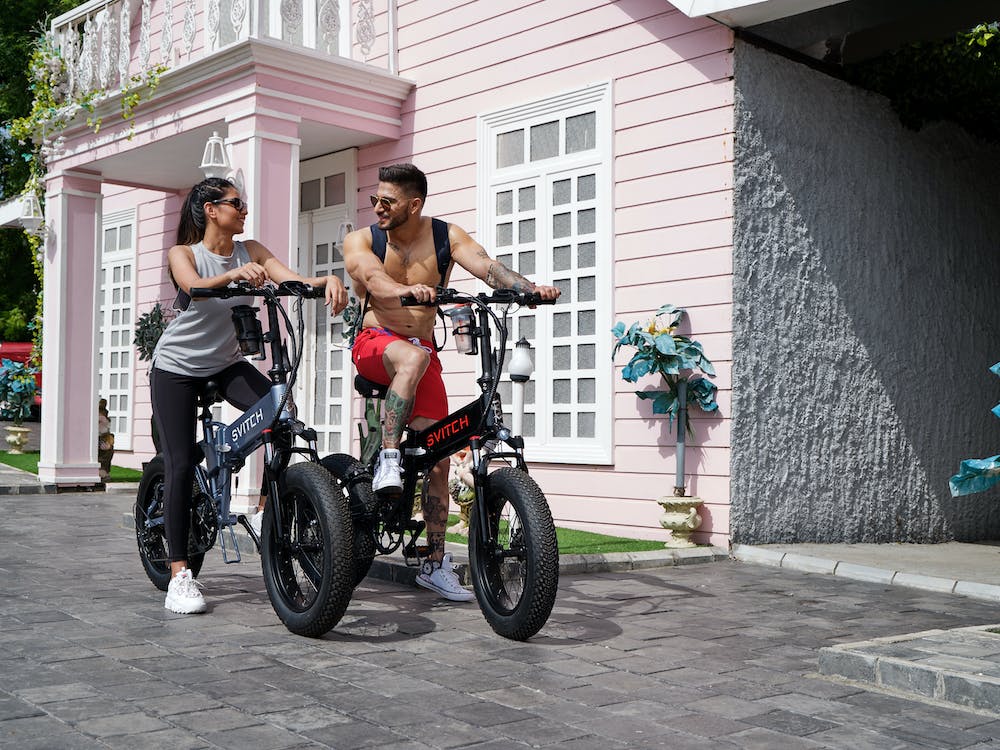 The main advantage of electric bikes is that they improve the elements that make commuting more comfortable for the rider.
An electronic bike, for instance, still includes a set of pedals, allowing the rider to work out or exercise. It does, however, get an extra boost thanks to the electric motor.
An electric motor, batteries made of lithium-ion, and sensor components make up an electric bike. Through a pedal or torque sensor, the electric motor provides the e-bike's pedal an additional boost.
The lithium-ion battery is then used to store the energy. Compared to other battery kinds, they are lighter and last longer.
The sensor is yet another essential element of an electric bike. It is in charge of providing the rider with additional assistance; it may be either a sensor for speed or a torque sensor.
Comparison: Electric Scooter Vs. Electric Bike
The following aspects will help you identify the difference between an electric scooter and an electric bike:
Travel Assist
Compared to their conventional substitutes, e-bikes and e-scooters are both helpful in transportation. They increase your power while reducing pedal and pushing strokes.
Overall, e-scooters need less movement and effort from you than any of the two electric versions. All they require is for you to stand in the vehicle.
On the other side, electric bikes still require you to put in physical effort. The motor system on the bike merely provides assistance and simplifies pedaling.
It does not independently produce motion. E-scooters are an ideal option for short-distance trips that need little effort.
Flexibilities and Distance Coverage
Choose an e-bike if you don't mind or even prefer exercising your body. With their assistance, you can engage in low-impact physical activity to help you build muscle, pump blood through your body, and activate your joints.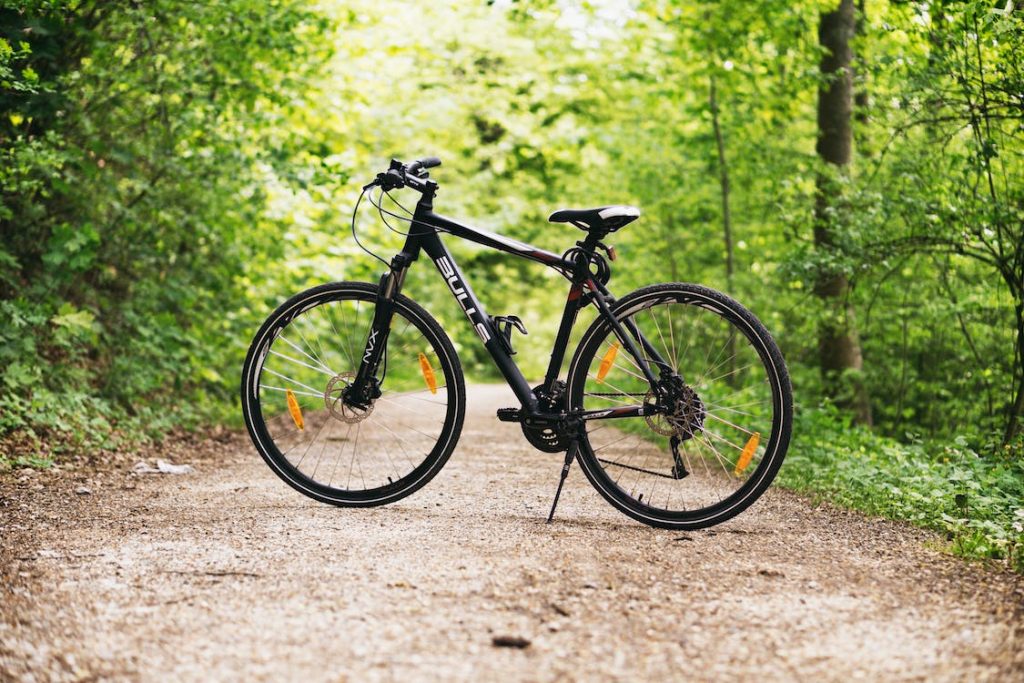 E-bikes also make it simple to cruise while still receiving your daily exercise needs.
Long-distance travel is another benefit electric bikes have over e-scooters. Hiboy's adult electric bikes have a range of up to 68 miles before recharging.
E-scooters have a maximum range of 40 miles per charge, depending on the series. E-bikes allow you to travel longer distances, but e-scooters are more appropriate for short trips and quick sprints.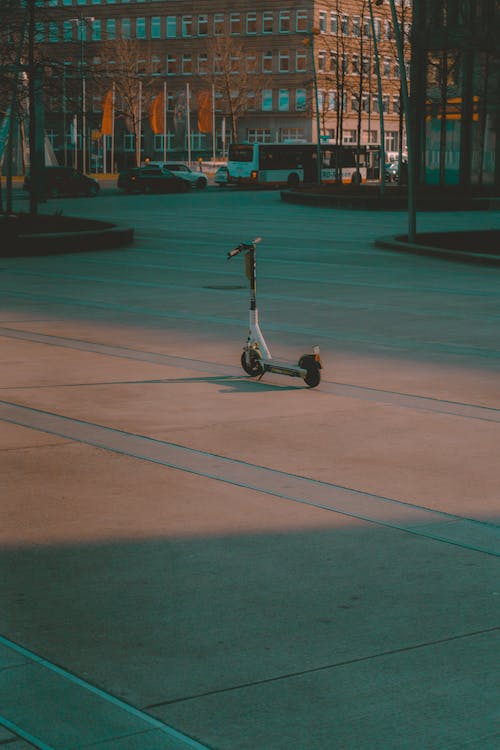 Comfort And Reliability
Both electric scooters and bikes make commuting comfortable and simple, whether you like to sit, stand, pedal, or keep your legs still.
They reduce the strain of traffic and parking so you can enjoy riding on roads that are faster than roadside traffic jams and don't require you to find parking. Both can be transported by public transit and kept indoors.
Additionally, they allow you to connect with nature, breathe fresh air, and benefit from being outside.
The capacity to go up hills is where the two electric vehicles' comfort and convenience of use most differ.
E-bikes are more adaptable and include features that make climbing hills easy; e-scooters, on the other hand, have limited climbing ability.
Pros and Cons: Electric Scooter Vs Electric Bike
There are both advantages and disadvantages to both vehicles. Hence, to learn about them, let's examine the electric scooters and bikes' Pros and Cons.
Pros: Electric Scooter
No emissions of dangerous gases.
Many are even foldable and portable.
You are not required to have a license plate or pay for insurance.
faster than traditional bikes and e-scooters
They are better for exercise and have a wider range than e-scooters
Even when the power goes out, it can still be used to give stability on the roads.
Convenient and comfortable
Cons: Electric Scooter
Expensive to purchase
Some would not fit in the trunk of a car.
Usually, it is heavyweight, 40 to 100 pounds.
only offer a few different types of motor power
the top speed limit
Pros: Electric Bike
Easy to use, convenient, and enjoyable
You do not require to have a licensed license plate and insurance documents.
Environmentally responsible Ideal for short travels
steering clear of traffic
reduced noise pollution
low cost of maintenance in comparison to cars.
Cons: Electric Bike
This may increase the number of accidents
May be left behind anywhere and may get stolen
Overcharging and other battery issues
No storage utility
Only good for short distances
High purchase price
Relatively slow compared to electric bikes
Related Read:
Final Verdict! Electric Scooters vs Electric Bicycles
There are many advantages to both e-bikes and e-scooters, but which is better for you?
An electric bike is a better choice if you like to exercise, need to go longer distances, and pass through terrain with slopes.
E-scooters offer more advantages for quick, short trips, less physical exertion, and commuting across flat roads and sidewalks.
Alternatively, you might get the best of both worlds by purchasing either an e-scooter vs an e-bike to be used for various outings and adventures.
FAQs
Is riding an electric scooter a reasonable method to commute?
Electric scooters can be folded up and are portable. The lightweight material used in the premium variants makes them considerably easier to move around and park within, which makes them a favorite among commuters.
Are electric scooters a lot of work to maintain?
Electric scooters can be easily repaired using common tools because their mechanics are quite simple. Hence, to find problems in advance, it's important to have your e-scooter checked on a regular basis.
Are electric scooters secure for elderly people?
Elderly adults may battle off illnesses, manage pre-existing conditions, and improve their mental and intellectual well-being by using electric scooters. 
However, it is wise to evaluate both the advantages and disadvantages before making a decision or embarking on a ride.
Are e-bikes safe for older riders?
Thankfully, e-bikes are secure for senior citizens. They are not only risk-free, but they also provide a variety of health advantages, from improved intellectual and mental health to low-impact physical activity.